Do Tank is a co-working space created in an old factory ready for your next event, corporate meeting or new co-working office location. The beautifully decorated space is huge and separated into two floors plus more private spaces in the mezzanine. Based on the expression "Think Tank", where ideas come together, "Do Tank" builds on that by focusing on results. This is a space where things can get done, which has something for your every need: beginning with the large Forum room, a Pop-Up Store, Podcast Studio, Urban Farm, Yoga Studio, Workshop, Kitchen, Laundry Facilities, Phone Booth, Showers and Lockers and even a Siesta Room to take a nap.
Originally from Montpellier, Laurent Teisserenc operates a real estate, renovation and development business, which includes two hotels, Appart'City and Suites Études. As part of his passion for great spaces and interesting projects, Laurent visited the structure on rue du Pavillon beside the central train station. At the time, it was a derelict and abandoned industrial building, home to the occasional squatter. His initial thought was the building would need to be demolished entirely in order to create something more classical and modern. But upon further inspection, Laurent fell under the charm of the building and realized it could become a grand space. A place where events and co-working activities could be developed and diversified, while remaining very close to the train station in this rapidly cosmopolitan area. Laurent went ahead, purchased the building, created DO TANK, and forged a spectacular design with Paz Décoration, you may see their work on Instagram.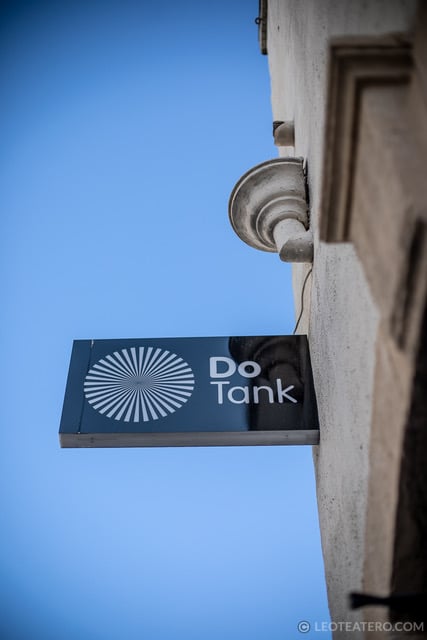 If you are looking for independence and freedom of working by yourself, but with the community feel and structure of working with others, this is the place for you. It is truly a great marriage of the two. This concept of co-working is a recent very successful business model from the last twenty years. For those who already work freelance, or remotely or even have created a start-up these types of spaces have been the norm. Now it has been taken to the next level and they have thought of everything. Resident co-workers by pay as little as 250€ per month and have access to all the co-working spaces, any of the free meeting rooms as well as WiFi. You may sit where ever you like be it a workstation or lounge area.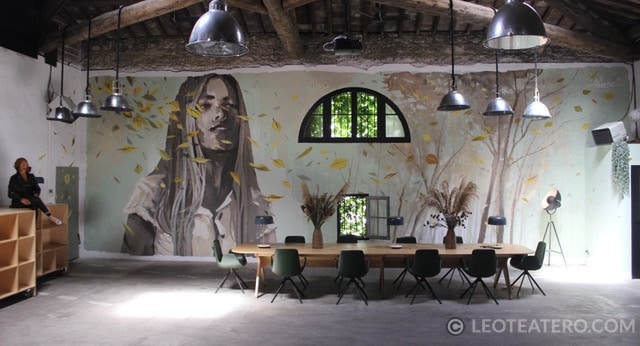 The main room called the Forum is located at the back of the space with 6m high and 60m2 floor space with a stunning hand painted mural sets a stylish and comfortable tone for the room. It can be arranged for any kind of configuration; be it meeting, conference, presentation or soirée. This space is also the yoga studio twice a week in the evenings, run by David Viala from Oasis Citadine. I've attended cocktail parties here and even bought plants at a huge plant sale last year, by Maison Bouture (there is another big sale coming up on the 25th and 26th of September). For your event needs it also has a large kitchen located below the Forum, ready to receive all your catering needs. This would be an interesting space for a small wedding and reception for under 60 people or a unique and intimate space for a private product launch party for your clients. It has the appearance of a large stage that can be easily transformed into anything.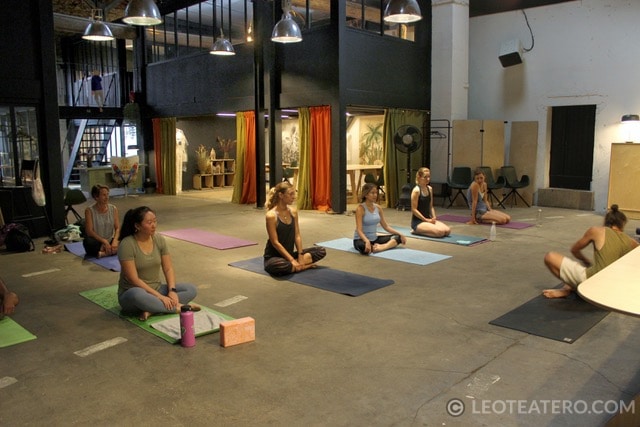 As you enter the main door of Do Tank to your left is the Design Thinking Studio to created your latest designs or brainstorming sessions. To your right is the first of three large co-working studio spaces which fits up to 21 people comfortably. Further along the room is also the Pop-Up Boutique ready to display your products or art exhibitions. There is also a wonderfully styled soundproof Phone Booth to maintain your privacy and to avoid disturbing co-workers. In the mezzanine you will find a large Office Space, and two more co-working spaces are also on this level.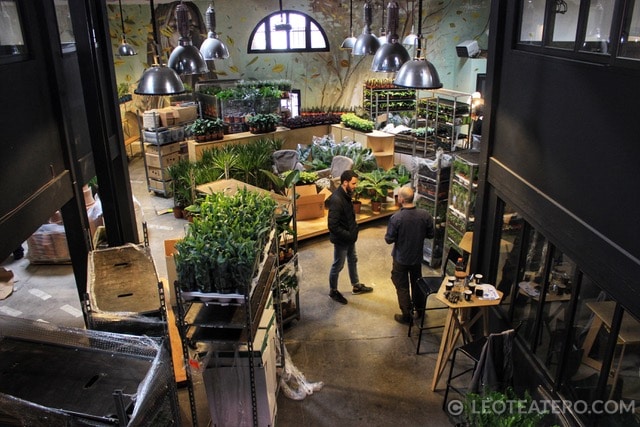 In the lower level, aptly called the Bench and Creation Spaces are the Workshop, Urban Farm run by Neafila. The first Urban Farm in Montpellier that cultivates organic micro greens supply many of the top restaurants in Montpellier, like Pastis and La Réserve Rimbaud. Beside it is the Siesta Room with 3 single beds and pillows, blankets and dimmed lighting for your comfort. You'll also find handy the showers and locker room and laundry facilities that work off of an easy to download app.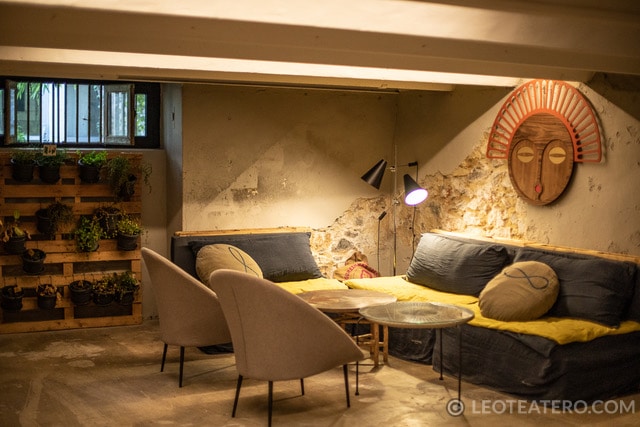 There is also the well-equipped Kitchen, accessible for all with a dining room that seats 35 in a variety of configurations. The Kitchen gives off to the Lounge, a more unconventional and great informal space with couches, arm chairs, coffee tables and soft lighting. A small workshop is located at the back for those needing to paint or build something. Also located on this floor is the fabulous sound-proof Podcast Studio with a table for four and small lounge, along with the professional podcast equipment. The last space is the Video Conferencing Studio, a fully functioning space with TV, HDMI Cable, Airplay, Mini Mac and Webcam services.
In this artistic ambience filled with all of the infrastructure you need can bring your ideas to fruition. It is just a minute from the central Montpellier train station, Gare St Roch, accessible by any tram line. The street address is 2 Rue du Pavillon, Montpellier. Telephone 06 51 78 67 81. Hours of operation are Monday to Friday from 8:30 am to 6 pm, but co-workers have the option of coming in after hours as well as the weekends. Check out their website and also reserve your space now.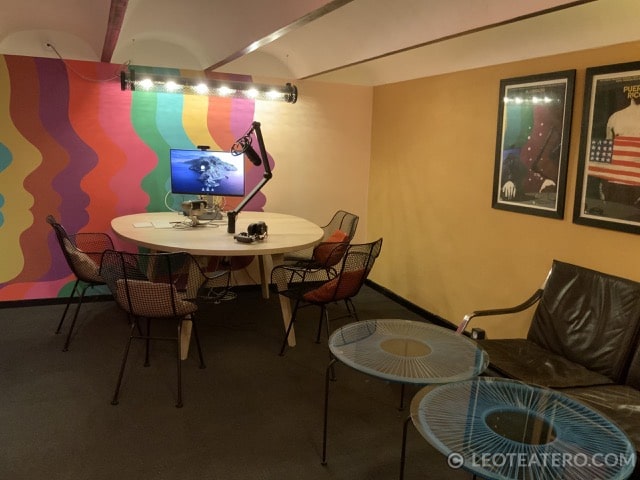 Shared office spaces provide an inexpensive workspace with the benefit of being in a collaborative space with other professionals. Given the current situation with Covid-19, the management has created health and wellness guidelines providing wipes and hand sanitizer to its members, and perform more cleanings than usual. They also encourage interaction and social distancing. They are seeing an increase in clients who work remotely for large companies, but would rather work in a space with a smaller number of people, like Do Tank.
Do Tank has an affordable, stimulating and stylish atmosphere which will have an impact on your work, so check it out, it's definitely a space for creation and innovation.
Vivre ma France,

Receive the news in your emailbox
If you like this articles , you can subscribe to our weekly newsletter.