The Blog - Vivre ma France
Since moving from a beautiful, yet cold, Montreal in La Belle Province to a sunny little region known as Montpellier, la France has transitioned to Ma France - an adventure that has been documented with you, my dear reader.  My journey has grown from creating a home in a Haussmannian apartment within a new country to the evolution of a community of new friends, colleagues and clients - both locally and internationally!
The inspiration I get from experiencing new sights, trying different cuisines and taking in new cultures translates into my everyday life, whether throwing a casual mid-week get together with friends, or hosting an all-out bash for a corporate dinner event.
Here in the sunny wine region, Sud de France, l'Occitanie, I am living out my life's mission: Bringing ease into event planning for the people - so that together we can craft their most memorable events. Whether teaching my friends how to set a formal table for their next dinner party including folding elaborate napkins or becoming a trusted advisor to a newly engaged couple by helping them meticulously plan the wedding of their dreams: My joy is to share my talents in making life a little bit sweeter and celebratory for all.
Follow me into wine country as we visit different vineyards and learn about wine production. Then I will take you back home and teach you how to pair the perfect wine to go along with a carefully curated menu for your home celebrations. Then recreate your adventures by following my online restaurant reviews and recommendations via VivreMaFrance at Trip Advisor.com.
You may occasionally see affiliate links included within my posts, allowing me to make a small commission from any sales coming from the blog. Please remember that I only post about vendors I trust and use myself - all opinions, reviews and recommendations are authentically my own.
So whether you are looking to find daily inspiration from la vie en rose, or you are ready to work with a trusted professional on crafting a wedding beyond your wildest dreams, I want you to join me.  See the beauty of the south of France and beyond through my own eyes and experiences.
Vivre Ma France!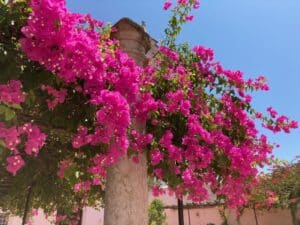 Nestled along the banks of the Tagus River, Lisbon, Portugal's capital, is a city that blends centuries-old history with a vibrant modern atmosphere. With its colorful streets, stunning viewpoints, rich culture, and lovely locals, Lisbon is a destination that captures the hearts of travelers from around the world. Whether you're a history buff, a foodie,…
Read more
Receive the news in your emailbox
If you like this articles , you can subscribe to our weekly newsletter.