Paris seemed as far away as the moon while growing up in rural Canada. Even when I attended fashion school in Toronto, I never thought that I would ever make it to Paris, let alone become quite familiar with the city. Paris is my most favourite city, hands down. Why? Because it has everything I love: language, fashion, culture, beauty and the arts. It's filled with great history, beautiful architecture, superb food and interesting people, and did I also mention it has several grand palaces?
There is so much to discover and a single blog on Paris would not do it justice, so I will write individual blogs later about specific areas in Paris, including hidden gems off the beaten path. But lets focus on the basics for your first visits.
Paris is located in the northern centre of France and it surrounds the Seine River for about 12 kilometers. Paris was originally the Gallo-Roman city of Lutèce (pronounced lootress), which was thought to be centered around the central island named today Île de la Cité, even though recent archeological findings contradict that theory and place Lutèce a few kilometers away on another island. Named the city of light because of its leading role in the Age of Enlightenment and also because it was one of the first cities to install gas city lights, this nickname fits it perfectly when you admire Paris by night. It is also sometimes called the City of Love or the City of Fashion, so when in Paris one should dress the part. Go simple and chic and you'll fit right in!
It is also the city of food and restaurants. Rich and authentic food and wine are pretty expensive in many of our home countries. But in France there is no shortage for quality food and wine, which is also cheaper in price. Same thing goes for cheese. The world of Gastronomy started here in France.
A Paris visit can be quite daunting if you have never come. There is a lot to see, and some tips will help for a smooth visit:
Some do's:
Focus on what you wish to see and create an agenda for everyday. Don't try and see too much as it can get quite tiring and overwhelming. Enjoy the moments and the atmosphere. Sit and have a coffee and watch by-passers like a true Parisian.
Buy tickets for museums and attractions on line and well in advance of your trip. You will save precious time and money. For many of my recommendations, I have included direct links to buy tickets.
Go out to restaurants and embrace French food. Eat outside your comfort zone. Order Les escargots (snails in garlic butter), magret de canard (duck breast) or cuisse de grenouille (frogs legs). Restaurants have a menu, which will include either an entrée or dessert with your meal at a reduced price. It's usually a great deal.
Walk everywhere you can, as the centre of Paris is only a few kilometers wide, not as big as you may think.
Use the Paris Metro system (RATP) if you need to, as it is easier to get around that you think. You can download the free app in advance. Alternatively, you can use the BatoBus Paris or the Hop on/Hop off buses.
Book an Airbnb and expect that the apartments will be small but charming. Take it from me, an Airbnb is much better than the even smaller Parisian hotel room at twice the price.
Do learn a few French words and phrases. Learning to say Bonjour, Merci, Oui or Non, will set a tone do you wonders in dealing with any local.
Some don'ts:
Don't blow your budget on a Michelin-Starred restaurant. You don't need that to have a great meal, with all the brasseries, bistros and fun restaurants around. Alternatively, if high-end is your thing, then dive in head first. There are 70 Michelin starred restaurants in Paris to enjoy.
Don't call a taxi. Paris taxis charge you from where they leave to where they collect you and can arrive with 10€ on the meter before you even go anywhere. Instead flag one on the street directly or use UBER. The metro remains the easiest way to move around.
Do not visit more than 1 or 2 museums in a day. Otherwise it is art overload, and you won't remember half of what you saw.
Don't expect "the client is always right policies". This is a North American attitude and it doesn't fit well in Paris, especially in restaurants.
Don't be a big tipper. It is usually included in the price on the bill, but when in doubt leave €2 or 3 for the meal.
Don't bring a selfie stick. You don't need them.
Don't dress down, instead dress up. This is Paris, chic is always in, so leave the hoodie, track pants and running shoes for home.
Paris is a collection of numbered neighborhoods called arrondissements. The 1er (1st ) arrondissement is the center of the city and the neighborhoods. I have listed here some of the wonderful things to see and do in Paris and separated by neighbourhood, starting in the centre of Paris and working out to the edges.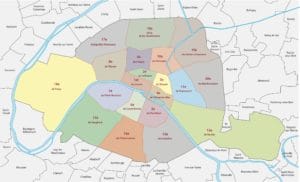 Musée du Louvre (1st arrondissement) is the world's Greatest and largest Art Collection with 675,000 square feet of works from almost every civilization on earth. The museum, which is the former Royal Residence of the Roi (King), lists a total of 460,000 pieces, but only 35,000 are shown to the public at any given time. The three most popular pieces here are, of course, the Mona Lisa, the Venus de Milo, and Winged Victory. My favourite space in the Louvre is the statue garden. Buy your tickets online days before, arrive early to beat the crowds and don't photograph everything. Enjoy the art and space without your camera.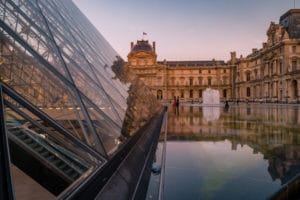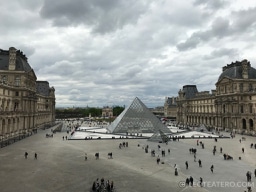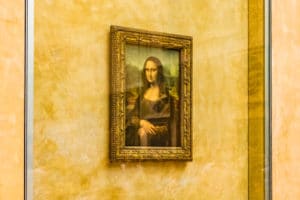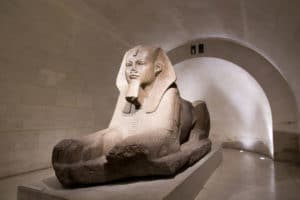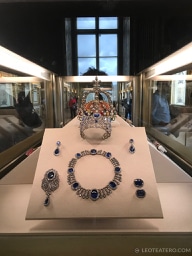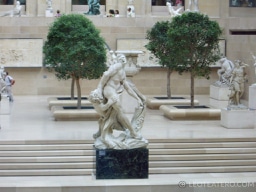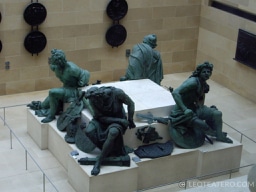 Be sure to check out the original heart of Paris, Île Saint-Louis and Île de la Cité in the 1st arrondissement, walk across the Pont Saint-Louis pedestrian bridge leading to the cobblestone streets and lively shopping. One of the many memorials commemorating the Jews who perished during World War Two is located here along with some of Paris' oldest buildings dating back to the 11th century. You will also find Cathedral de Notre Dame de Paris, setting for The Hunchback of Notre Dame, by Victor Hugo (who also wrote Les Miserables).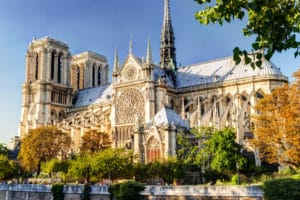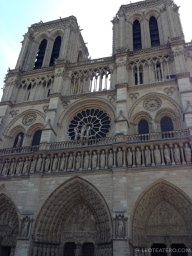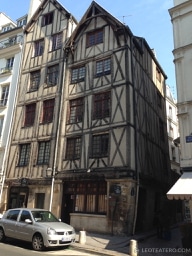 Le Marais is located in the historic 3rd and 4th arrondissements, and is well known as being the centre of gay Paris. This is a great place to people watch. Grab your friend, sit side-by)side facing out on the street and take it all in! You can see many of the original 17th-century hôtel particuliers (private mansions), fantastic museums (Musée de la Chasse et de la Nature, Musée Carnavalet, Musée Picasso, Musée Cognacq-Jay), restaurants, cafés, and cocktail bars, Paris's oldest Jewish quarter, and the lovely Place des Vosges make it an absolute must-see as well. One of my favourite restaurants is located here too, Les Gars dans La Cuisine.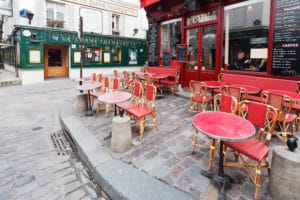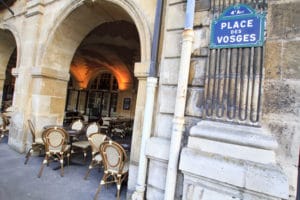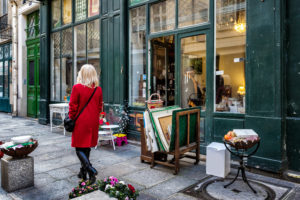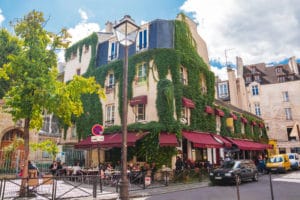 Wander up rue Vieille du Temple or rue Sainte Croix de la Bretonnerie and discover charming side streets and the quarter's many hidden jewels. The Haut Marais, roughly between the rue de Bretagne and République, is the hippest spot for high-end fashion favorites and top concept stores (Merci, Broken Arm and Tom Greyhound).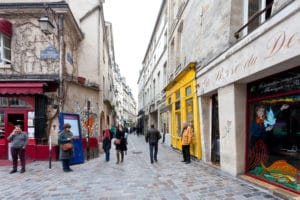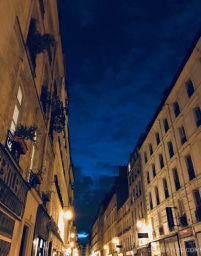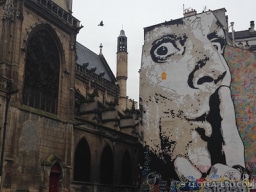 Centre Pompidou, also located in the 4th arrondissement, stands out with its high-tech futuristic style and unique colorful tubular façade. In addition to being an eye-catching feat of modern architecture, the Centre also houses the city's vast Public Information Library, the IRCAM music research institute, one of the city's best views on it's top floor and the Musée National d'Art Moderne, which is the largest modern art museum in Europe. Recent exhibitions include Frank Gehry, Jeff Koons and Tadao Ando. Have lunch at the Le Georges located on the rooftop. It's one of the best views in all of Paris, so much better than the Eiffel Tower. But remember Le Georges has a "casual smart dress code", so take note.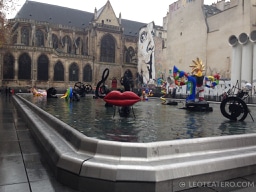 L'Hôtel located in the 6th arrondissement – Oscar Wilde kept residence in this chic little hotel in the late 1800s, and lived there until his death. Each room at L'Hôtel is unique and the gourmet restaurant with terrace is wonderful. A little hint though, the actual room and petite terrace of Oscar Wilde is now the restaurant. The room upstairs is a replica of the original. But Oscar lived on the rez-de-chaussée (ground floor), so come here for afternoon tea and champagne and sit in the original Wilde room.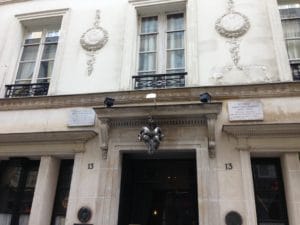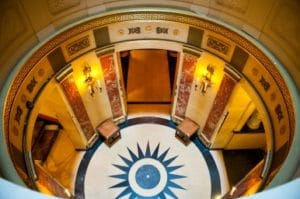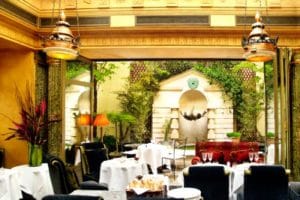 Le Tour Eiffel aka the Eiffel Tower is Paris' most recognized icon and is located in the 7th arrondissement. French engineer Gustave Eiffel spent two years working to erect this iconic monument for the 1889 World Exhibition. Today, it is most breathtaking at night, when every girder is traced in a permanent sparkling cascade of lights. The tower does its electric dance for five minutes every hour on the hour starting at dusk and lasting until 1am. Located in across from the Eiffel Tower in the Palace Toyko is Monsieur Bleu, a stunning art-deco restaurant with a terrace overlooking the Seine and with a fantastic view of the tower. If you want to experience a classy and luxurious Paris dining experience, then Monsieur Bleu is for you. Located in the stunning Palais de Tokyo, which was built for the 1937 World Exposition, just steps away from the Eiffel Tower and the Seine, this beautiful art-deco restaurant designed by famous architect Joseph Dirand combines everything one needs for an outstanding dining experience. The staff are attractive, attentive and dressed in the traditional haute restaurant style – tuxedos! There is a main dining room as well as one for private events, and a large terrace overlooking the Seine, with plenty of space to people watch and take in the view of the Eiffel Tower. The food was divine and served with style and class. If you want to celebrate Bastille Day with the best, then this is the place for you. They take reservations a year in advance for the 14th of July celebrations, so book now if you want to go!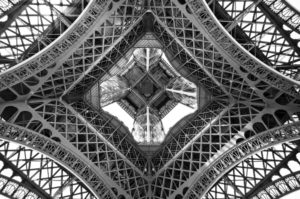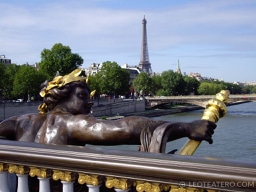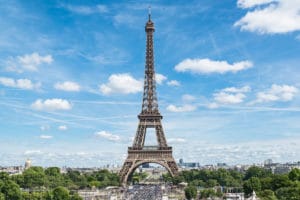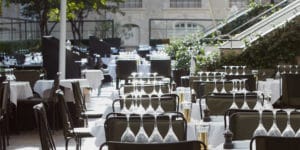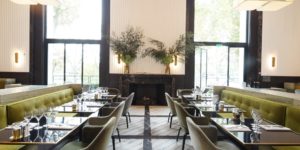 Musée d'Orsay, also located in the 7th is in one of Paris's grand "Beaux-Arts" railway stations, and contains the world's largest collection of Impressionist masterpieces by the likes of Cézanne, Monet, Degas, Van Gogh, Gauguin, and many others. Again book in advance for tickets and you'll skip the lineups.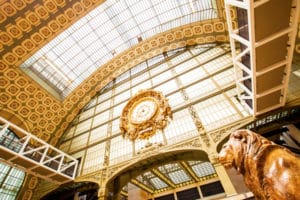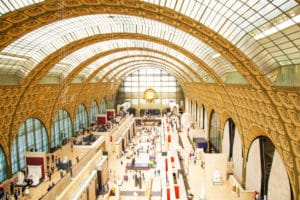 One of my favourite places is the Musée Rodin (7th arrondissement), located in what was once the prolific sculptor's studio, a 1720s mansion. Musée Rodin contains more than 6,000 of Rodin's sculptures, including his great masterpieces The Thinker, The Kiss, The Burghers of Calais, and The Gates of Hell, along with 8,000 drawings and gouaches. Located in heart of the city, tucked away behind the gilded dome of Les Invalides (where Napoleon's tomb is located), it looks out over seven acres of lawns, topiary and avenues of pruned trees. Many of the haute-couture fashion shows have been held on its grounds.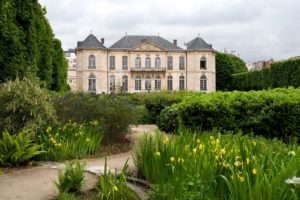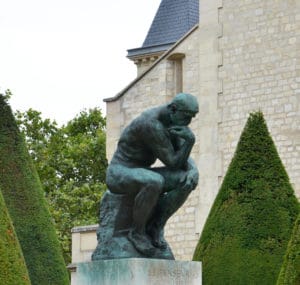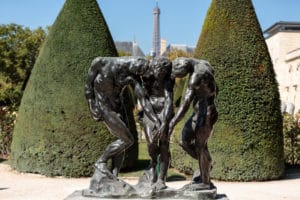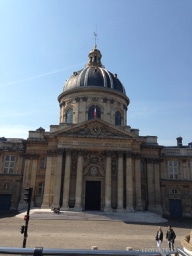 Take a drive down the Champs-Élysées and through the Arc de Triomphe in the 8th arrondissement. Hands down the most famous avenue in Paris and home to Louis Vuitton's flagship store. There is every kind of store imaginable along this street, which ends at the Arc de Triomphe, built by Napoléon as a monument to himself.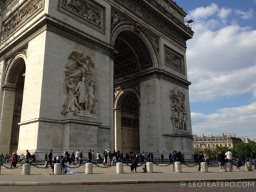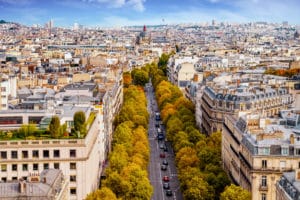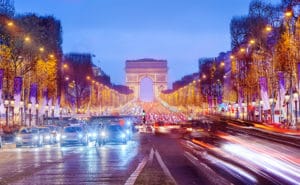 Palais Garnier, in the 9th arrondissement is one of two homes of the Opera National de Paris, features as grand staircase, along with a massive, glittering chandelier suspended from the theater's domed-mural ceiling, painted by Russian-French artist Marc Chagall. Put on your best outfit and take in a ballet or an opera for a night of opulence and culture. Be sure to book well in advance for great seats and go out for a late night dinner afterwards.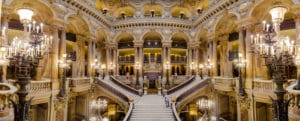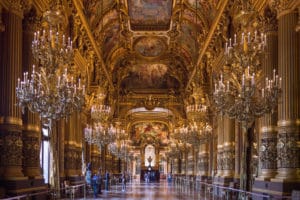 Paris Catacombs (Les Catacombes de Paris) located in the 14th arrondissement, is an underground ossuary containing the remains of over six million people. Its countless caverns and tunnels extend for 280km beneath the city and were used by the French Resistance during the Second World War. They are open to tourists in search of the macabre – an entrance can be found at Place Denfert Rochereau. Be sure to buy tickets in advance, otherwise you'll be out of luck. Near the catacombs entrance is the great market street Rue Daguerre, so go for a little bite just before.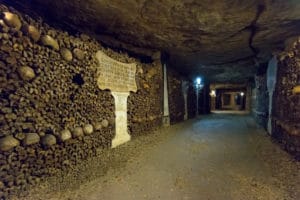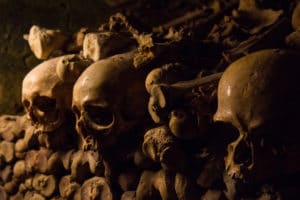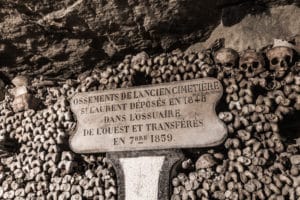 Fondation Louis Vuitton, in the 16th arrondissement hosts' important temporary exhibitions, like Chinese and African art and fabulous installations by the likes of Daniel Buren and Olafur Eliasson. This modern building which looks like a boat with glass sails, was designed by Frank Gehry and sits in the middle of Bois de Boulogne, a gorgeous park. It's also where the chic set gathers every Fashion Week to view the new Louis Vuitton collection.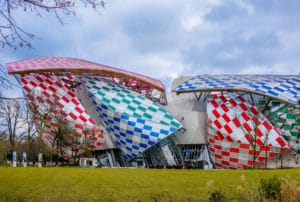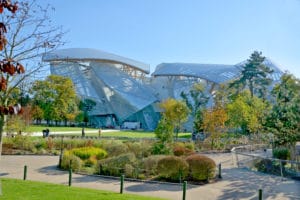 The Musée Yves Saint Laurent Paris exhibits the couturier's body of work on the legendary premises of his former haute couture house. A visionary who was head of two fashion houses and was the youngest couturier ever, he is one of the original French Fashion icons. You will get to see his real atelier and salon, as well as many of his iconic dresses. For fashionistas this is a must do, also located in the 16th arrondissement.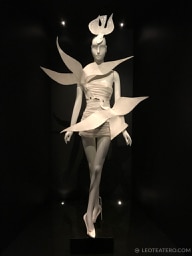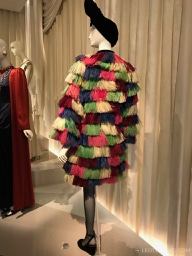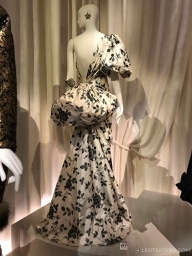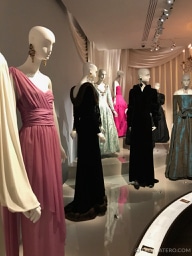 Marché aux Puces de Saint-Ouen, located just outside the 18th arrondissement, otherwise known as Puces de Clignancourt, is a 150-year-old world-famous flea market. Within the alleys and stalls can be found every imaginable curiosity and treasure at a price for every pocketbook—from vintage couture and antique advertisements to gilded mirrors and silver, silver, silver. There is truly something for everyone.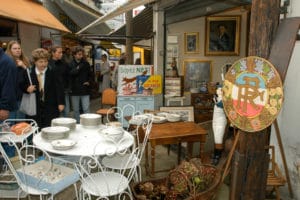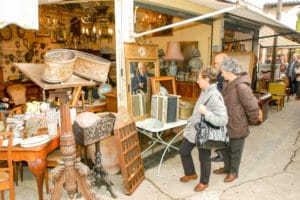 Père-Lachaise Cemetery (Cimetière du Père-Lachaise) is located in the 20th arrondissement of northeastern Paris and offers a unique place to walk, rest, meditate and even daydream. I wrote about this in one of my first blogs in France because of its effect on me. It boasts an impressive number of Gothic and Baroque graves, Haussmann burial chambers, ancient mausoleums, and is filled with art, culture and of course lots and lots of history. More than 3 million visitors from around the world visit it every year gazing at the final resting places of such famous musicians and singers as Frédéric Chopin, Edith Piaf, Maria Callas, Jim Morrison and the English-playwright Oscar Wilde. There are of course big names in French literature and cinema buried here too, Marcel Proust, Jean de la Fontaine, Molière, Balzac, Colette, Yves Montand and Simone Signoret just to name a few. Truly it is probably the greatest gathering of human talent commemoration in the world, most certainly in France.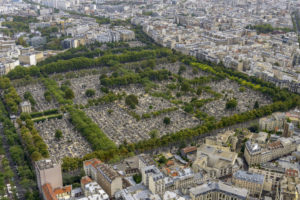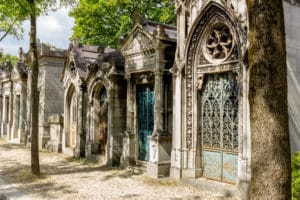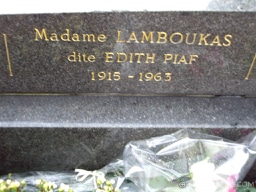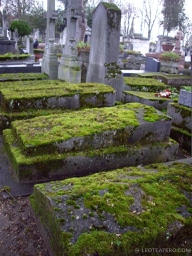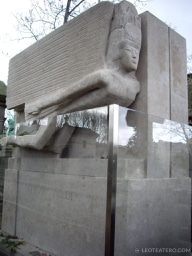 For a grand evening out nothing beats Paris' over the top clubs like Crazy Horse, Folies Bergère, Moulin Rouge, and Le Lido. Watch these original burlesque shows where provocative numbers pay homage to the human body. Porcelain beauty Dita von Teese has been known to perform here as well. Moulin Rouge is the original can-can club. These clubs are original burlesque and dance shows, still packing a punch in terms of talent. Reservations in advance are a must. I prefer the Champagne Show at 11pm to the Dinner show at 9pm.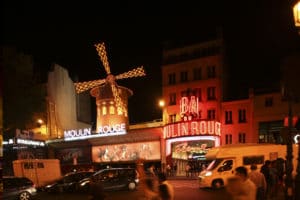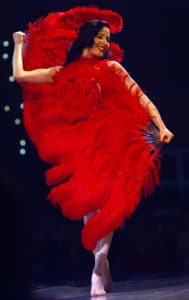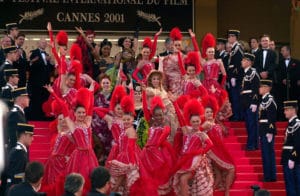 When I arrive in Paris with my weekend bag in hand, I know that I will have a wonderful time regardless of the season, weather or even my mood. It just is a happy city for me, filled with new things around each corner and a culture that reminds me why I chose to live in my adopted country.
Vivre ma France,

Receive the news in your emailbox
If you like this articles , you can subscribe to our weekly newsletter.