When was the first time you picked up a saucepan? Or a whisk? Do you have fond memories of cooking as a child? I do. I grew up in a large family and had a mother who is an excellent cook. But, for some it is not the case. I know people who have beautiful kitchens that they never even use. To them an oven is a storage space, especially for hiding dirty dishes. But there will come a time, when you are going to be called upon to put together something edible in the kitchen. When that moment comes, you'll not only want to put your best culinary foot forward, you'll want them eating out of the palm of your hand.
Cooking food is about family, culture, a little science, some history and being a well-rounded home chef shows people that you can do things. You'll enjoy greater variety and nutrition, save money and feel more productive in the end. The following is a list of the 20 recipes that you need to master, if you wish to set yourself apart from everyone else. I know that in life we are busy, busy, busy, but most of these recipes are minutes in the making. I have included links to some of my favourite chefs and food websites for the recipes to help you figure that out. If you have others you think should be on the list, let me know in the comments section below.
Spaghetti Bolognese or Spaghetti and Meatballs. This is THE first dish my mother taught me how to make. It is a firm favourite in any household and if it is done well, it can be a great and versatile meal. It can be made in advance then served with pasta, or in a lasagna or chili con carne sauce.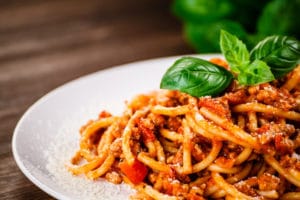 Grilled Cheese / Croque-monsieur. It's really cheese toast with either bacon or béchamel sauce, but everyone needs a great cheese savory sandwich for rainy days and Mondays. Oh and lets not forget those memories of Paris!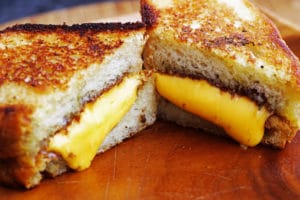 Roast Chicken. You really must know how to roast a chicken, if only for your own health. It's good for dinner tonight, sandwiches tomorrow and soup the day after that. Once you learn to rest a juicy chicken, add a twist to it. For example a spicy marinade of coriander, paprika, garlic, cumin, garlic, soy sauce and orange juice will render a deeply flavourful and caramelized bird.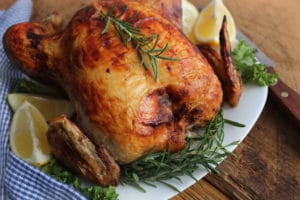 Pan Fried Fresh Piece of Fish, One also need to know how to cook the perfect and flavourful whitefish, Salmon or Trout fillet to impress that special someone. Use leftover pieces for fish tacos the next night ! If you cannot handle this, then try roasting fish en papiotte (in baking paper into an envelope with butter, lemon and dill and bake). It is perfection everytime.
Rice, fried rice and stir-fry's. You need to know how to make basic white rice. Add a few spoonfuls of coconut oil or chicken stock to increase the flavor. Fried rice is just leftover rice with some onion, soya sauce, small chopped veggies/meat and perhaps a fried egg. For Stir Fry's the rules are simple: keep it hot, use fresh elements, go easy on the sauce and toss it well.
Mussels. Whether we're talking about a dinner party or a quick weeknight meal, it doesn't get much better than a giant bowl of steamed mussels. This dish is the easiest thing to make since boiling water and except you boil mussels in wine or champagne. Just serve it with thick bread, butter and the rest of the champagne. You cannot go wrong.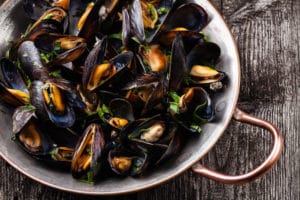 Roast Vegetables. Not only can virtually every vegetable be cooked in this way, but also roasted vegetables are universally pleasurable to eat. Try roasting your broccoli, green beans, zucchini, cauliflower and even halved tomatoes tonight with some Olive Oil and salt and pepper. Mix with your hands on a parchment lined baking sheet. Maybe sprinkle some dried herbs life Oregano, thyme or Rosemary. 400°F / 205°C degrees for 20 – 30 minutes. Remember roast until you see toast! You can thank me later.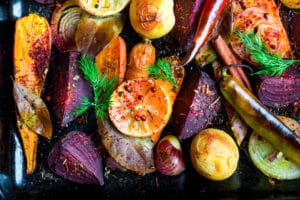 Pasta Carbonara. You will look like you know a thing or two in the kitchen, if you can perfect this recipe. And it's another firm favourite in many households. Made right it can melt any heart or calm hungry children and it's minutes in the making. Remember the secret is to use pasta water, not cream for the perfect Carbonara sauce.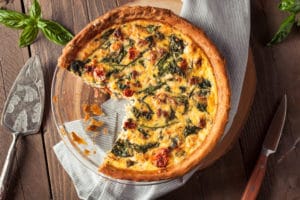 Chicken Soup. This is another first dish I learned to make at home. If you follow the two-step process of making a chicken stock, then with chicken soup you will be the healer in your local group. It's good for the soul, mind, heart and on a cold winter night.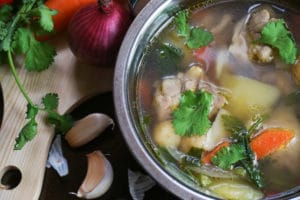 Another kind of soup. You need to know how to make something else. Lemony Lentil Soup is one of my favourites. Split pea with ham is another one and was my father's go to recipe for us boys. It's tasty and easy to make.
Caesar Salad or another salad. A good Caesar salad can knock a person to their knees. Everyone is searching for the right one. By mastering the art of mushing anchovies and garlic you can be nominated for the Martha Stewart Hall of Fame. If that is too difficult, make your own salad dressing with two parts of a good olive oil and one part of balsamic or cider vinegar, salt & pepper, a dollop of Dijon mustard (shake in a jar), and you will never spend money on the store bought unhealthy ones again.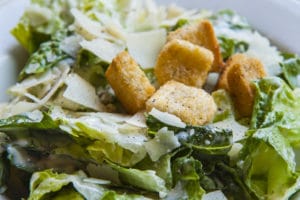 Baked or Roasted Potatoes. Russet potatoes are the best for baking. They are a high starch potato that when baked, lend a light, mealy texture. The purpose behind piercing a potato with a fork is to let the steam escape and prevent the potatoes from exploding while baking. Or you can roast small potatoes chopped into cubes, cover with duck fat, some thyme, salt and pepper and it will be a hit for breakfast, brunch, lunch or dinner.
Cook an Egg and Toast. Fried, scrabbled, boiled or poached; you should know how to cook them all, as they are easy. Toasting without a toaster? 5 minutes on each side of bread in the top tier of a 400°F / 205°C oven will do the trick. Use tongs!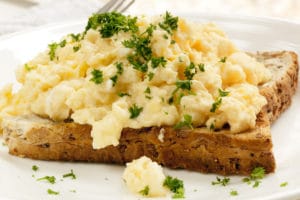 Guacamole. Mashing 2 ripe avocados, the juice of 1/2 lime, a little salt and minced garlic with some chopped tomatoes is so easy and has huge results with everyone. Break out the chips!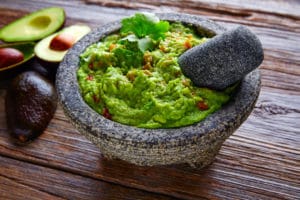 Your favourite dish or your family's signature dish. Is it Aunt Judy's chicken wings or Grandma Mildred's Shepherds Pie. Maybe it's Nona's borscht or Nanny's latkes. Either way, it's your culture. Learn it, be it, own it and then re-produce it. There is nothing more beautiful!
BONUS – If you can make a reduction, gravy or cream sauce. Again, it sounds difficult but in reality making a classic roux (the base of all three) consist of blending animal fat and/or butter with flour and then a liquid.
DOUBLE BONUS – Grilling a steak. I know it is not everyone's cup of tea, but there is something about a good grilled steak that appeals to many. And it is one of the most nutritious foods you can eat. It's a great source of protein, iron, B12, zinc, creatine and various other nutrients. Show me the beef!
Chocolate Cake, Brownies or Fudge. Chocolate desserts are a crowd pleaser. If you can pull this out of your hat on last minute birthdays or celebrations you'll something the party. The key to a good marriage, is the ability to make a chocolate dessert in under 1 hour.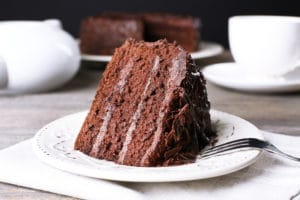 French Toast, Pancakes or Crepes. Don't forget the maple syrup, fresh fruit and champagne.
Chocolate chip cookies or Cowboy Cookies. You need to be able to pull this one out of your back pocket. I make double batches in advance, freeze the dough in ice-cube trays, and then place them in freezer bags for easy use. Most cookie dough can be cooked from frozen, but it also only takes 20 minutes to thaw.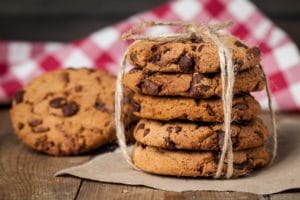 Pudding Chômeur / Bread Pudding. From a basic vanilla cake to making leftover bread into a caramelized cake, these two have never has been easier and are always a happy ending.
I am all for dining out and using delivery services to order in, but everyone needs to have a small repertoire of recipes in their back pocket. It will save you money, help you stay in better shape and benefit your social life. Remember, everyone wants to be invited over for dinner, so pick a recipe, practice it and then invite someone over for a meal.
Vivre ma France et bon appétit,

Receive the news in your emailbox
If you like this articles , you can subscribe to our weekly newsletter.