Giving gifts is a complex and key part of human socializing. It helps to define our relationships and strengthen bonds with family and friends. We are social creatures, living in groups, sharing and taking care of each other. To many, the most pleasurable thing you can do is to give a gift to someone you love.
There is no better feeling than creating happiness in others and expecting nothing in return. We live in a society that for many of us is based on consumerism, and it can be stifling. But the cure is the healing art of giving. "If you shift your focus from yourself to others then this will have an immediate effect on opening up your life and helping you reach out." said the 14th Dalai Lama. And he was very much on point.
I love gift giving and pride myself of doing well in this arena. I've spent years professionally organizing gift giving, making gift baskets (I would stock mine with the must have tastes of the season, sprinkled with origami silver stars and caramels from Good Karmal which have inspirational quotes included in each one) and even searching out the perfect gifts for Billionaire donors to the university where I worked. Let alone finding the perfect wedding thank you gifts (spices are great) or the big gift for someone's baby shower (a fat free deep fryer). I want to share some of my little secrets with you.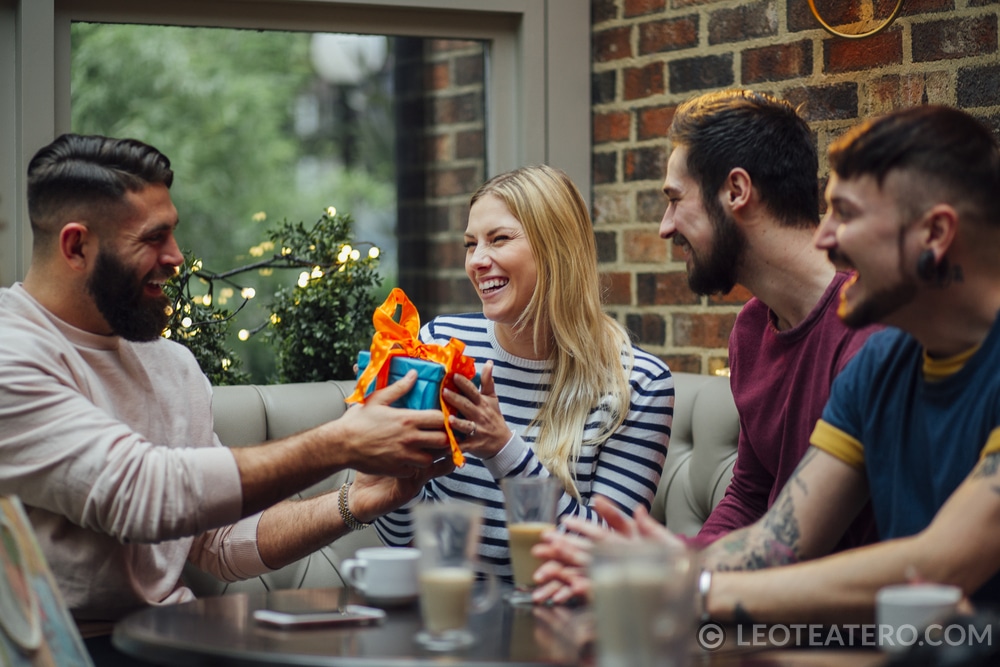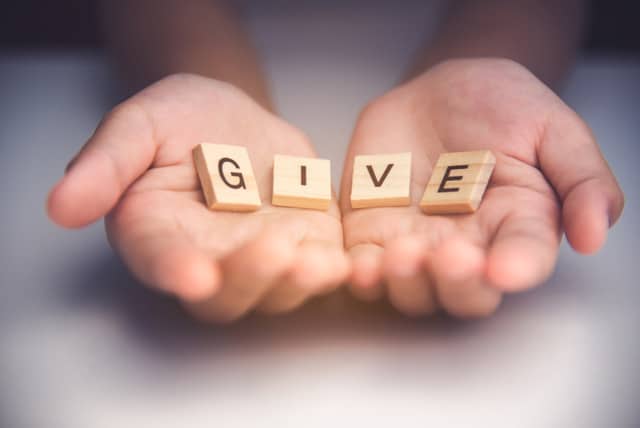 There are four areas where one should give
To your loved ones, family and friends. Like in all relationships, the key is to put in the work and time to get it right. So, make a list of everything they are interested in and anything that defines them. Then brainstorm for 10 minutes and write down every possible gift, big or small, that comes to mind. You'll find something in the list that is suitable.
To colleagues and business acquaintances. A few simple tips: never give something too personal to a colleague (e.g. clothing etc). Instead think about what you have in common and are connectors between you as colleagues. Are you both golfers? Travellers (the best travel pillow or socks). Wine connoisseurs? A great bottle of their favourite wine or whisky? Perhaps food is their fancy? Give something that has both your names in it for maximum retention. Remembering their little indulgences will be seen a treasured gift. Thingamagift is my favourite website to buy colleagues gifts.
To complete strangers. Pay it forward. Don't give money to the person ahead of you at the Starbucks, Tim Horton's or the local coffee shop, they have already chosen to spend their money there, and can easily afford a four dollar coffee. But rather, buy a coffee and donut/croissant for the person on the street. If that doesn't suit your fancy, buy some healthy food and bring it to them. Ask them if they would like to go get food together. Spend ten minutes with a homeless person in a grocery store and I am telling you, it will change you and help them. Hold the door open for the next person walking behind you. Let someone go ahead of you in line effortlessly. It is simple kindness really, but it has lasting effects on both you and the person you are giving.
To your community, organizations or associations. I was raised with strong values about working & giving back to your community. Go out there and give your time. Set aside three hours a week to a worthy cause. Drop by their offices and tell them you want to help. If you don't know where to go, ask a friend if they know of a group that needs help. There are thousands of needy organizations that don't just need money but manpower. Serve food in a food kitchen, offer your services to a shelter, do a clothing drive for a local community centre. Spend a few hours walking dogs at a local shelter. In Canada, you can find many organization to lend you hand to, just go to Volunteer Canada, in France it is called TousBenevoles, there is also Volunteer UK and Volunteering in America. I know we are all busy, but there is no reason you cannot give 3 hours of yourself once a week to help out others and make your community a better place.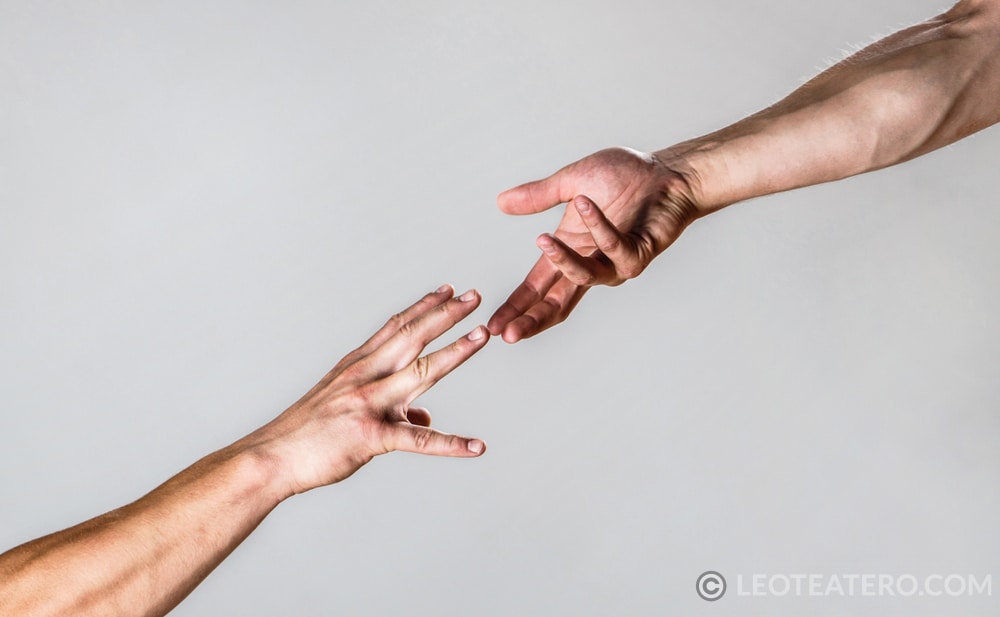 When choosing gifts, I have a few thoughts to consider
Do not go shopping at the last minute.

Begin your shopping weeks, if not months in advance. Don't procrastinate! This is not a hard thing to do. Set reminders on your electronic calendars for all of your loved ones important dates and cultural holidays, so you can be on time. You do not want the pressure of time affecting how you buy and when you buy things. I have a friend who gets gift giving down perfectly. I have received Post-it-Notes with my name on it; a cufflink dish with my initial on it; a set of wine stoppers. Every one of them a hit because she took the time to find it and spent her time wisely. I am confident that she plans her year well to get the right gifts for everyone. And what a joy, to continually be buying for others and thinking of others year round? Don't just do this during the holiday season.

Spend your money wisely. Set a budget for everything and follow the sales. Learn the sale cycles in your area. In France, we have two national soldes (sales) on in June -July and the in January-February. I rarely buy anything for myself outside that timeline. I also regularly buy online sales items for gifts for kids in February and give them the following December. At many of the top name stores, they have a 12-week life expectancy of their products. So, watch the price and note when it drops. You should have about six more weeks more of price reductions until it is reduced to 10% of the original price. This is true for stores like The GAP, Banana Republic, Levi; all of the major retail chains employ this plan to eliminate unsold or deadstock. I do want to point out that it is the thought that matters and you can give on any budget. So do not live beyond your means, it just makes no sense.
Organize yourself and have a stock of homemade items in your pantry. Have things in a cupboard ready to give away at any time. Things like little pots of confiture, vinegars and wines. These are always welcome additions to any household, when going for dinner. Or just make something. Here is the simplest of gifts you can give a great cook from Ina Garten (it involves a bottle of vodka and 10 vanilla beans, done! It is just that easy). It is what I use in my kitchen and I give them all the time to my friends who bake. You can also easily infuse oils and vinegars and bottle them in recycled wine bottles, hand write labels in calligraphy or fine printing to give to friends. I recently wrote a blog on making and gifting holiday cookies. Make confiture all year long and give them out during the holidays. Think outside the box. There are a million things you can do during the holiday season but also throughout the year. I've given away homemade shortbread, dipped in chocolate, homemade jams, chocolates or vanilla extract. Nothing says I love you more than delicious homemade food. And, if you are not a cook, buy it. Or ask a friend to make it for you and pay them.
Think about what they have talked about. Have they made reference to something recently that they have been eyeing? Something that perhaps they wouldn't buy for themselves. Something from their childhood? You could always do what most of us already do, do some social media stalking and chances are they already said what they want.
Ask friends and family for ideas, they are the biggest resource. I know many people who run households and each of them could tell me easily what each member of their household needs, as a gift, at any moment in time.
Don't give money or gift cards. Nothing says "I have spent no time whatsoever thinking about you than receiving gift cards or cash. Except if you live great distances apart, then it is the opposite effect, because who wants to pay $50 for the extra luggage. Just be sure the cards can be used in their area/country.
Give the gift of an experience, laughter or learning. Buy them tickets to their favourite shows, like the Just for Laughs festival to see their favourite comedian. Buy them a kindle and hide it inside Donald Trump's biography. Concert tickets.
Money cannot buy you happiness, but it can certainly rent it for the night. If you have the budget, use it. Arrange an evening out together. Have they ever had a limousine ride? Or eaten in a Michelin Star Restaurant? See a Broadway Show? If you don't have the time to make homemade food, contact you local caterer and ask what they could ,mke for you. If you've got the money, share it, you are not going to take it with you.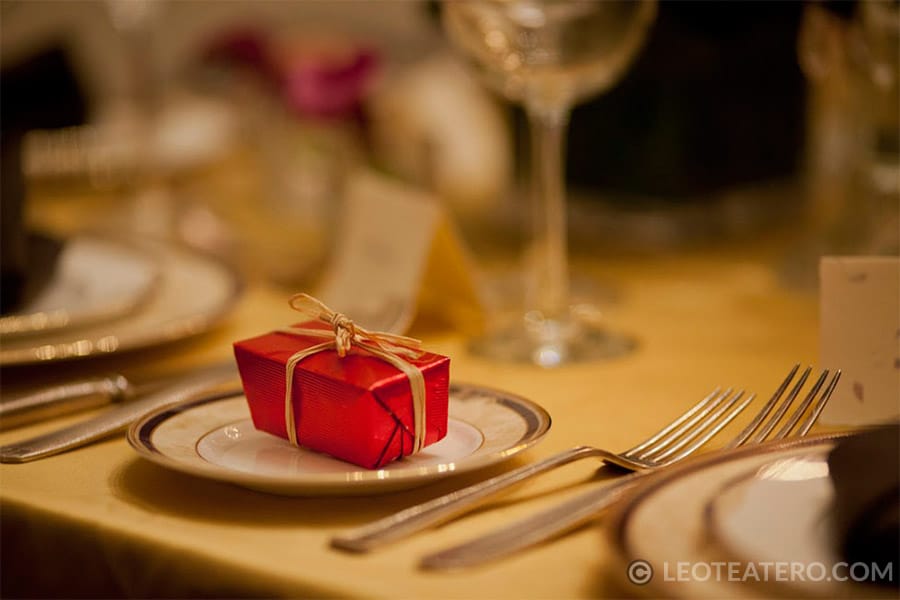 If you need additional help and advice, let me know by commenting below and I'll do my best to help. And for those hard to buy loved ones, remember my concierge services are here and I am glad to help – simply email: leo@vivremafrance.com. For a small fee I can organize your loved ones the perfect gift within days of contacting me.
In a world filled with so much negativity, grief and stress, giving is a wonderful antidote to the human condition. So get out there and give and leave the stress behind.
Vivre ma France,

Receive the news in your emailbox
If you like this articles , you can subscribe to our weekly newsletter.