Nestled along the banks of the Tagus River, Lisbon, Portugal's capital, is a city that blends centuries-old history with a vibrant modern atmosphere. With its colorful streets, stunning viewpoints, rich culture, and lovely locals, Lisbon is a destination that captures the hearts of travelers from around the world. Whether you're a history buff, a foodie, or a lover of art and architecture, Lisbon has something special to offer. I know this from experience as we recently spent a few days exploring this city and I can tell you one thing for sure: We'll be back to explore more!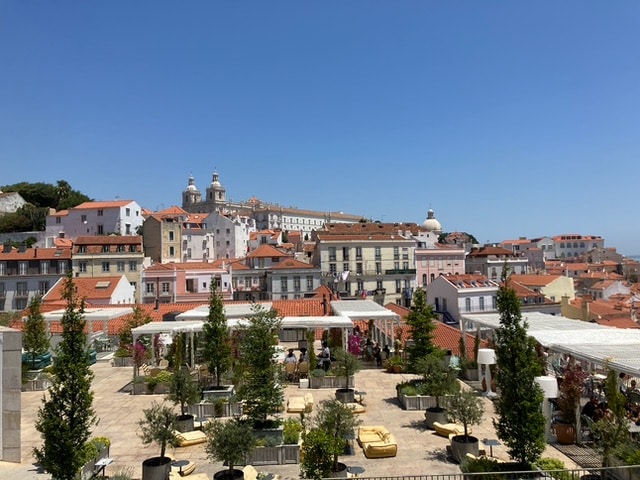 History and Architecture:
Lisbon's history stretches back centuries, and its architecture is a testament to the diverse influences that have shaped the city. One of the most impressive sites is the iconic Belem Tower, a UNESCO World Heritage site that once guarded the entrance to the city's harbor. Nearby, you'll find the Jeronimos Monastery, an exquisite example of Manueline architecture. Then later you could take a stroll through the narrow streets of Alfama, Lisbon's oldest neighborhood, and marvel at the Moorish-inspired buildings and the imposing Sao Jorge Castle. The city's historic center, Baixa, is a bustling hub of grand squares, elegant avenues, and beautiful plazas. This is where we chose to stay during our adventure.
After a mild-comedy of errors finding the right one, we rode a streetcar on our way to visit the Palácio Nacional da Ajuda, which is a must do as the hill is quite steep.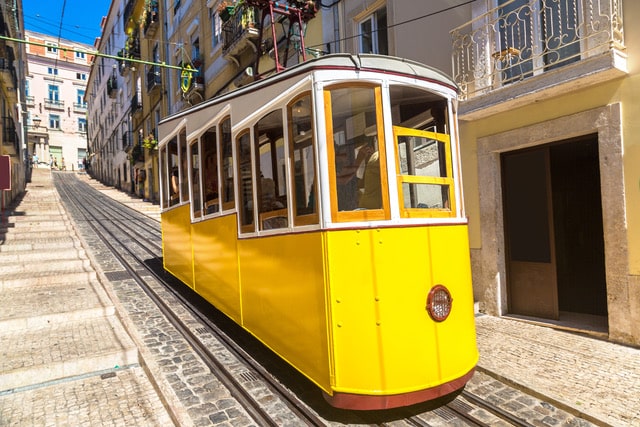 This magnificent palace, nestled on a hillside overlooking the Tagus River, showcases stunning examples of neoclassical and baroque architecture.  As you enter, you are greeted by over-the-top salons adorned with intricate tapestries, gilded ceilings, and ornate furnishings. The palace's rich collection of art and artifacts takes you on a journey through Portugal's royal past, offering a glimpse into the lives of monarchs who once resided within its walls.  The landscaped gardens surrounding the palace provide a serene retreat, allowing visitors to unwind amidst greenery and fountains.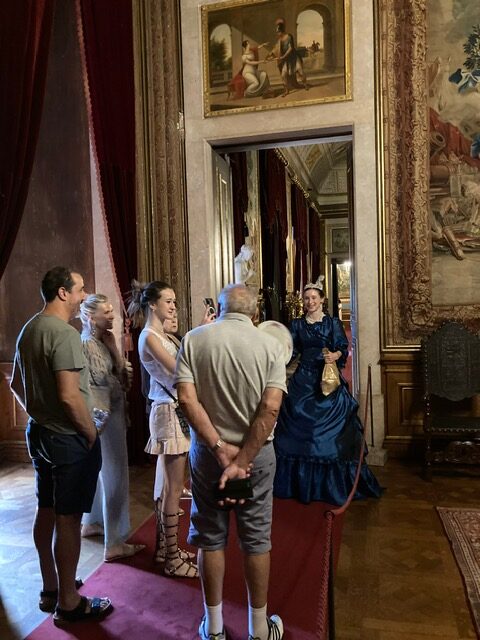 Cultural Delights:
Lisbon is a city that embraces its cultural heritage with pride.   You can visit the Museum Nacional do Azulejo, where you can admire the intricate ceramic tiles that adorn many of the city's buildings.  The art of tile painting and glazing, known as azulejos, is one of the most popular art forms in Portugal. The technique was first introduced by the Moors (Muslims) and was adopted by the king in the 1500s and the use of the blue and white tiles spread across the country and is practiced by artisans today.  You'll find some of the most beautiful tiles in Portugal and they are everywhere, from the street paving, to the walls and rooves of buildings.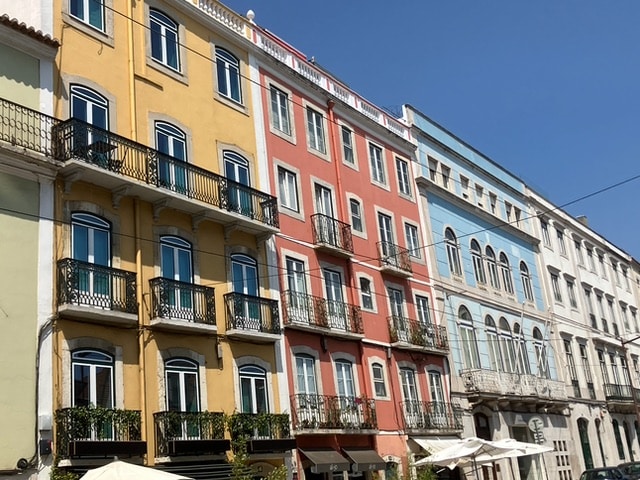 The Calouste Gulbenkian Museum offers a diverse collection of art spanning centuries, including European and Asian masterpieces.  Art enthusiasts will also appreciate the Berardo Collection Museum, home to a remarkable array of modern and contemporary art. 
Visiting the Museu Arqueológico do Carmo in Lisbon is a journey through time. Located in the ruins of the this archaeological museum offers a captivating glimpse into Portugal's rich history. As you step into the atmospheric courtyard, surrounded by Gothic arches and towering stone walls, you are transported to a bygone era. Inside, the museum houses a remarkable collection of artifacts spanning various civilizations, including ancient Egypt, Rome, and medieval Portugal. The star attraction is the hauntingly beautiful skeletal remains of the convent's church, left exposed since the devastating earthquake of 1755. It houses everything from Peruvian mummies to rare medical books and Moorish items.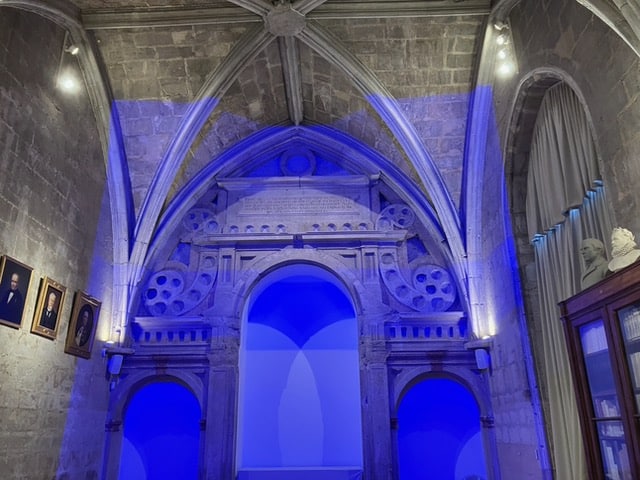 Explore the lively neighborhoods of Bairro Alto and Chiado, known for their bohemian atmosphere, charming cafes, and lively arts scene. Don't miss a Fado performance, a soul-stirring Portuguese musical genre, in one of the city's traditional Fado houses. Indulge in the local cuisine, savoring authentic Pastel de Nata (custard tarts) and Bacalhau (salted codfish) while sipping on a glass of Port wine or vinho verde, the local greenish wine.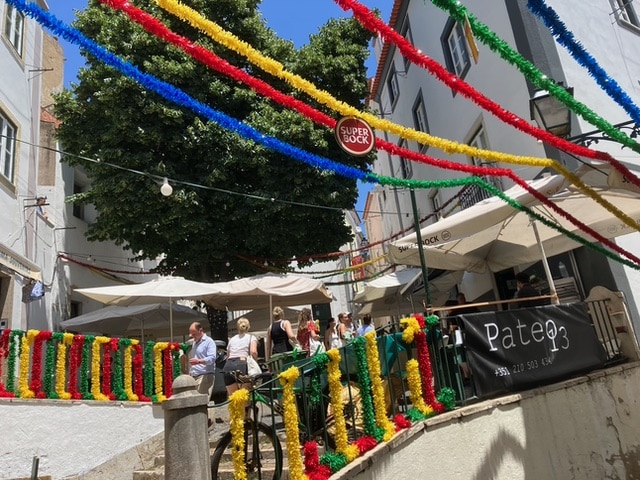 Breathtaking Landscapes:

Lisbon offers stunning natural landscapes that will leave you in awe. Head to the picturesque district of Alfama and ride the Elevador de Santa Justa, a century-old elevator that transports you to a viewpoint with breathtaking vistas. Visit the iconic Cristo Rei statue on the south bank of the Tagus River and take in the sweeping views of Lisbon. For a dose of tranquility, escape to the nearby town of Sintra, known for its fairy-tale castles and lush gardens.
We chose to hire a tuk-tuk, which can only be described as colourful little buses / golf carts. It's definitely the best way to see the entire town. The cost is negotiable but runs between 100 to 250 euros for a two to four hour driving tour of the city. You'll see everything, and they'll stop to show you the wonderful views. It's a must do when touring Lisbon, especially given that there are seven hills. Another great tip is make use of the metro escalators to bring you higher up the mountain, without going directly into the metros. We save time and energy do this many times.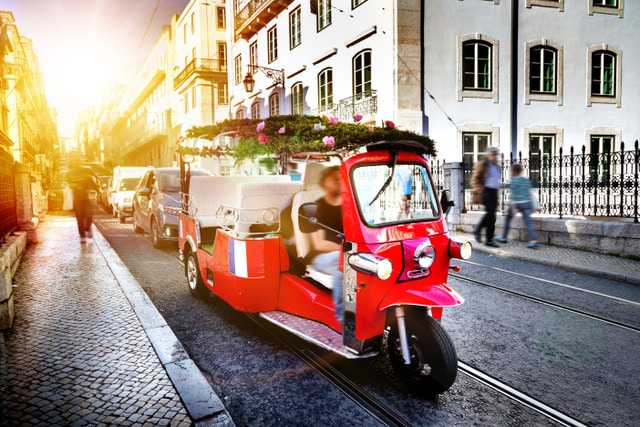 We always try to visit local botanical gardens when we travel and we were not disappointed in Lisbon's. It was a very hot day, so we casually strolled along the winding paths of the Jardim Botânico de Lisboa, admiring the well-maintained flower beds, showcasing a diverse collection of exotic plants from around the world and lots of peacocks roaming the grounds. In June, the botanical garden is at its peak, with lush foliage providing shade and a tranquil escape from the bustling city. It is a perfect destination for nature enthusiasts and those seeking a serene oasis amidst the urban landscape of Lisboa.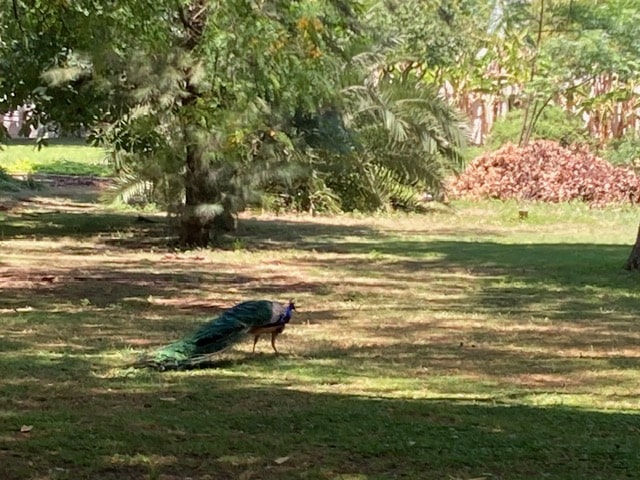 Culinary Delights:
No visit to Lisbon is complete without savoring its cuisine. We explored a foodie's paradise called LxFactory. Located in an area called Alcantara, on the banks of the river and underneath the bridge. The area, located under the bridge, is a very popular foodie and shopping area.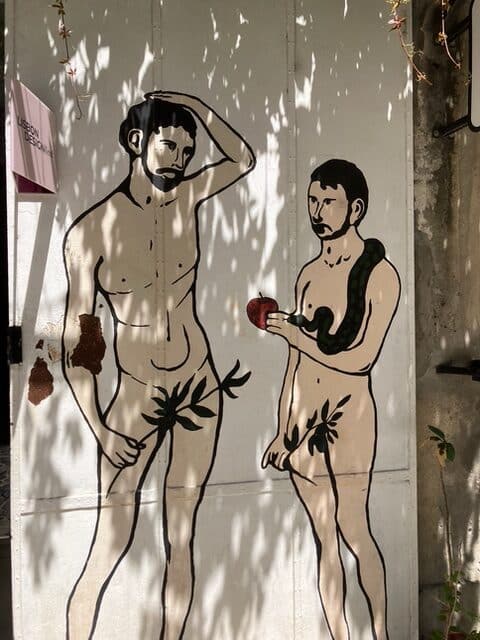 On another late afternoon, we happened upon La Cevicheria, a fantastic restaurant while visiting the neighbourhood of Príncipe Real. There was of course a line outside, but we were asked if we would like to have a drink while waiting for a table. They served us a frothy Pisco Sour and it was frankly the best drink I've tasted ina long time. Lucky for us, it only took a few minutes and we were seated at our table on their terrace. This is a very popular Peruvian restaurant opened by the chef Kiko Martins in 2014. There are two sections, inside, which is has brightly white-tiled walls and a fantastic giant octopus suspended from the ceiling above a handful of tables and seating around a horseshoe-shaped bar. The second space is the outside busy terrace, perfect for people watching. The menu is mostly ceviches and causas, smaller dishes to share, including an excellent barbecued roast octopus with black mashed potatoes. We ordered the ceviche puro of white fish and shrimp, in lime juice with red onion, tiger's milk and rich dollops of mashed sweet potato crowned with sweet-potato chips. We also had the mini tuna tacos covered in a soy, sesame, ginger, togarashi and Tobiko sauce and a bottle of vinho verde. Both dishes were divine, however, it was not cheap, but definitely well worth the price.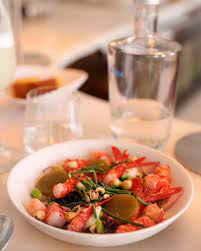 As you explore its cobblestone streets, indulge in its culinary delights, and soak in its panoramic vistas, you'll discover why Lisbon holds a special place in the hearts of travelers seeking both beauty and authenticity. So, pack your bags and embark on a journey to this remarkable city that promises an unforgettable experience.
Vivre ma France,

Receive the news in your emailbox
If you like this articles , you can subscribe to our weekly newsletter.