As you know being a foodie, wherever I go, I try to eat in at least two great restaurants in town.  Here are my top 11 choices of restaurants from the past year.  Each of the restaurants was able to create a great evening and experience for me.  Do keep in mind that I don't believe in rating restaurants by numbers, just by a pass or fail.  Roman style – thumbs up or thumbs down.
I also remind my readers that I received no compensation from these restaurants in any shape or form, nor do I announce that I will be reviewing their restaurant prior to dining there. You can follow all of my restaurant reviews as VivreMaFrance online at Tripadvisor.com. If you have a restaurant that you would like me to review, let me know.
For this year's list my unconscious theme was clearly French food. Most of these gems are French bistros or high-end versions of one. I do love French culture and the food. Enjoy
Toqué !
900, place Jean-Paul-Riopelle, Montréal, H2Z 2B2 Canada
514 499 2084
https://www.restaurant-toque.com/en/
Toqué! Has been one of the best restaurants in Montreal for a long time. I've been there twice, first at their original location in east end Montreal on rue Saint Denis and many years later at the new location at place Jean-Paul-Riopelle in the downtown of Montreal. Normand Laprise's food is sublime, the service is perfection and their style has always been ahead of the pack. The is a good reason why this restaurant has been open for over to decades. The food concept is entirely French, and true to form that means locally sourced and seasonal. He even went so far as to create his own gardens to do it. I've done the tasting menu both times I was there and was thrilled. However, with such great talent, usually comes great price, and it is not for the budget friendly faint-of-heart. You must make a reservation in advance.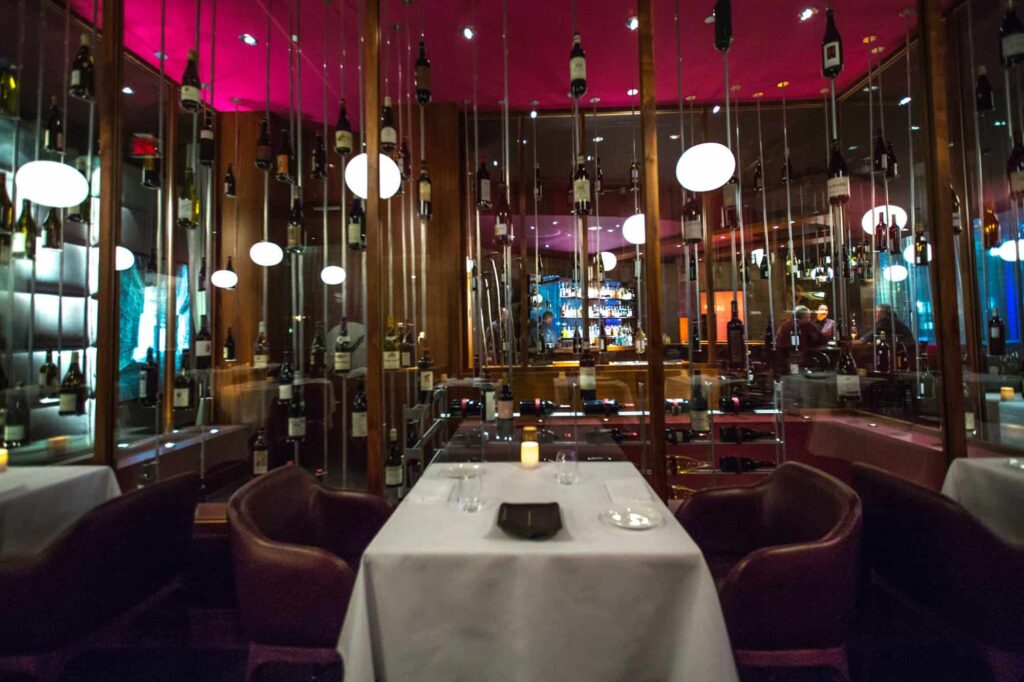 Maison Maison
Voie Georges Pompidou
Face au 16 quai du Louvre 75001 Paris, France
+ 33 (0)9 67 82 07 32
This wonderfully delicious bio restaurant is located between Le Louvre and the Seine, half way down the stairs and to the right underneath the sidewalk. It's so cool. They also have a stunning and well placed terraced just below facing the Seine River and the beautiful view of Paris and the Eiffel Tower. As the menu is tapas and the concept is sharing we shared cod croquettes, houmous with sliced beet root, marinated mackerel, terrine de foie gras, San Daniele ham and rigatoni with veal osso buco. The food and service were simply wonderful. The ambiance is laid back and comfortable. I cannot wait to return this summer and sit on their terrace! Their hours vary depending on the season, so do make a reservation.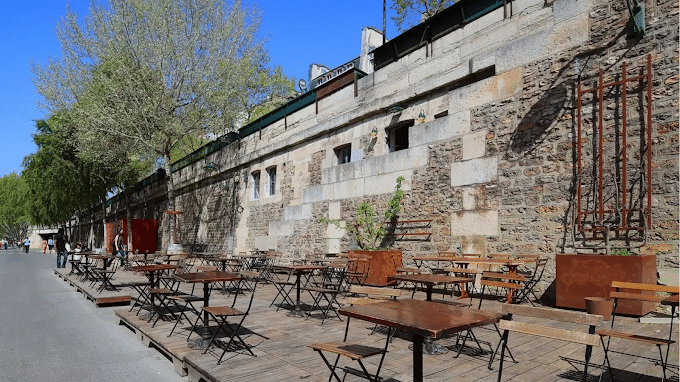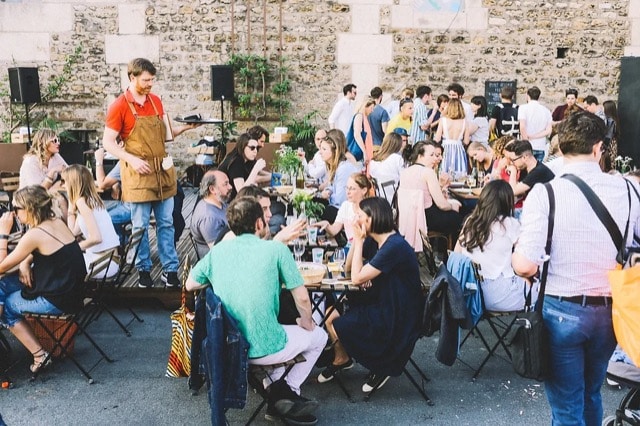 Maria by Cesar
49 rue Montorgueil, 75002 Paris, France
+ 33 (0)1 40 15 04 61
https://www.instagram.com/maria_by_cesar/
It has a lovely small terrace facing rue Montorgueil, which makes it great for people watching. Sitting on their terrace is a perfect spot for watching the busy crowd walk by. In typical Parisian fashion, you sit side by side facing the street. We had a lovely luncheon here and the hostess was absolutely charming. She recommended the Spaghetti Polpettine as well as the Insalata Cleopatra. Both were plentiful and delicious. The menu is quite big though, with calamari, scampi, loads of different pastas, pizzas and main meat dishes. It also was not very expensive. A must when in Paris and wanting to people watch!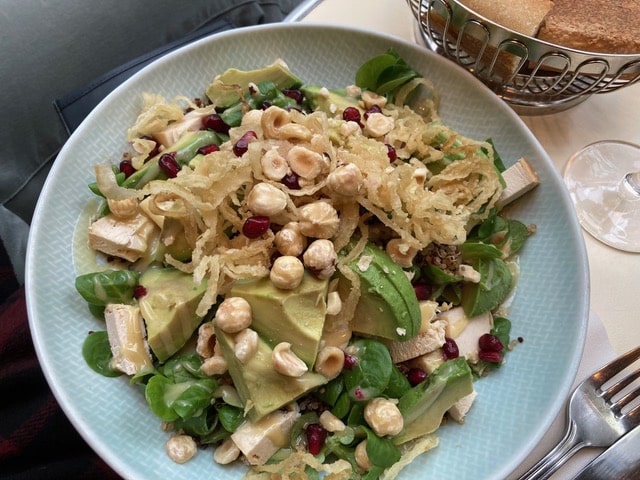 Bouillon Bilk
1595 Boul. Saint-Laurent, Montréal, H2X 2S9, Canada
514 845 1595
Bouillon Bilk is one of the sleekest restaurants in town. From crisp white napkins and a minimalist setting to the great food served up by François Nadon and Mélanie Blanchette, this place is a must do when visiting Montreal. Located of the famous St. Laurent Blvd which divides the city from east to west and is close to Cartier des Spectacle. While the area can be a little off-putting, trust me the restaurant is anything but! You can order off the menu or do one of two wine pairing menus, which is what we did and I highly recommend. The is a reason this place made the Top 100 Restaurants in Canada list many times. It can be somewhat pricey but a small trick is to go for lunch instead, where the prices are lower and the food is the same.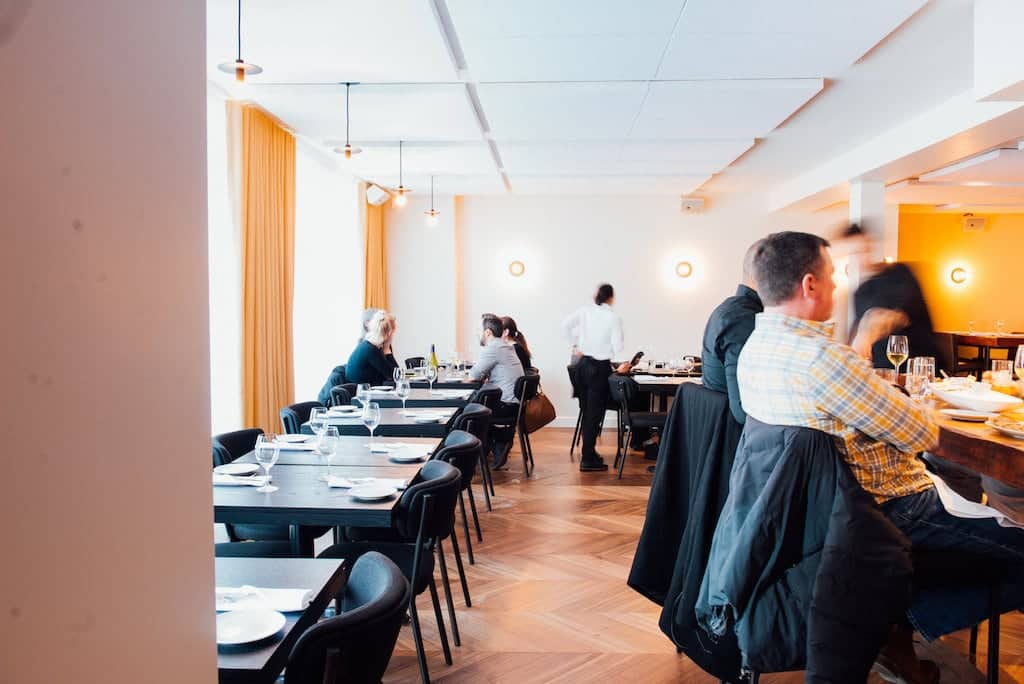 The Architect
The Empire Hotel, Orange Grove, Bath, United Kingdom
+ 44 1225 439610
https://www.brunningandprice.co.uk/architectbath/
For me, dining at The Architect is like going to a great back in time to another age where dining in a hotel was the epitome of elegance. The building itself has a beautiful history and overlooks the Avon River in central Bath. The restaurant is divided into many rooms and occupies most of the main floor. We were four in our group and we sat outside on the terrace. I order the roast beef and pork loin with Yorkshire pudding, which was great. My friend had the sea bass which was moist on the inside and crispy on the outside. My third friend had the salmon and smoked haddock fishcake, in a white wine sauce with a poached egg perched on top. A nice mix of old favourite comfort food with updated revisions. The atmosphere was just perfect as it was a lovely sunny day. Reservations are a must especially in the summer or on Sundays for their special Sunday menu.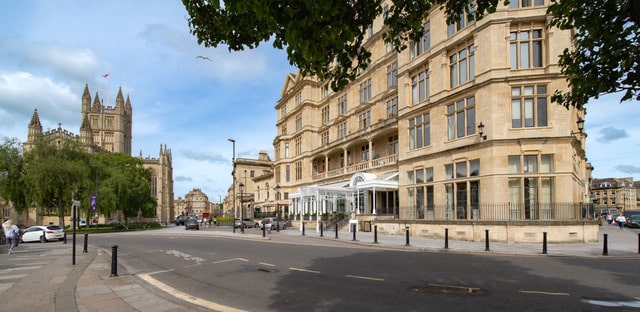 Lipopette
7 Rue du Faubourg du Courreau, 34000 Montpellier, France
+ 33 (0)9 82 36 45 58
https://www.facebook.com/barlipopette
Lipopette, is located just around the corner form our home and we love it ! It has charming and comfortable interiors and a cute little elongated terrace located on the street. The menu changes with the seasons and the food is modern, seasonal and most importantly excellent. Its traditional French Mediterranean style with loads of salads and great plates like grilled octopus and tuna. Even their unique dishes are cool. They even make their own delicious bread. I tend to go for lunch, for a quick meal and a glass of vino. Recently, I went with two friends and we had a great time. I cannot recommend it enough!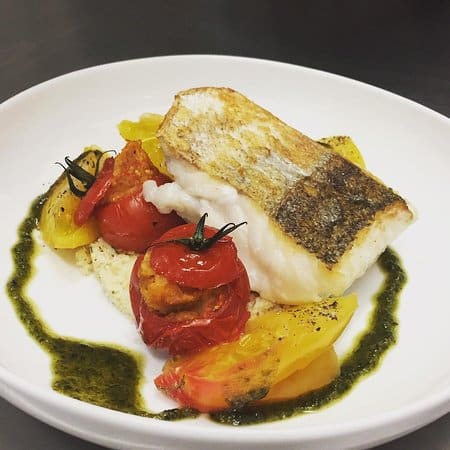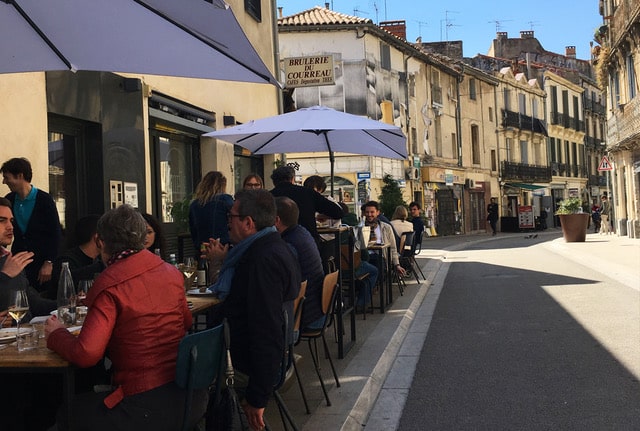 GEORGES
6e étage du Centre Pompidou, 75004 Paris, France
+33 (0)1 44 78 47 99
https://restaurantgeorgesparis.com/
This place is out of this world and a must do when in Paris if you love views. Located on the top floor of the famous Centre Pompidou, George has an amazing menu and drink list. We've eaten here several times and have always had a great time. You can drop by for after work cocktails, lunch or dinner. It even has a private room for events. Not a bad location given it's in the centre of everything of the 4th arrondissement. Note it is closed on Tuesday. Definitely make reservations.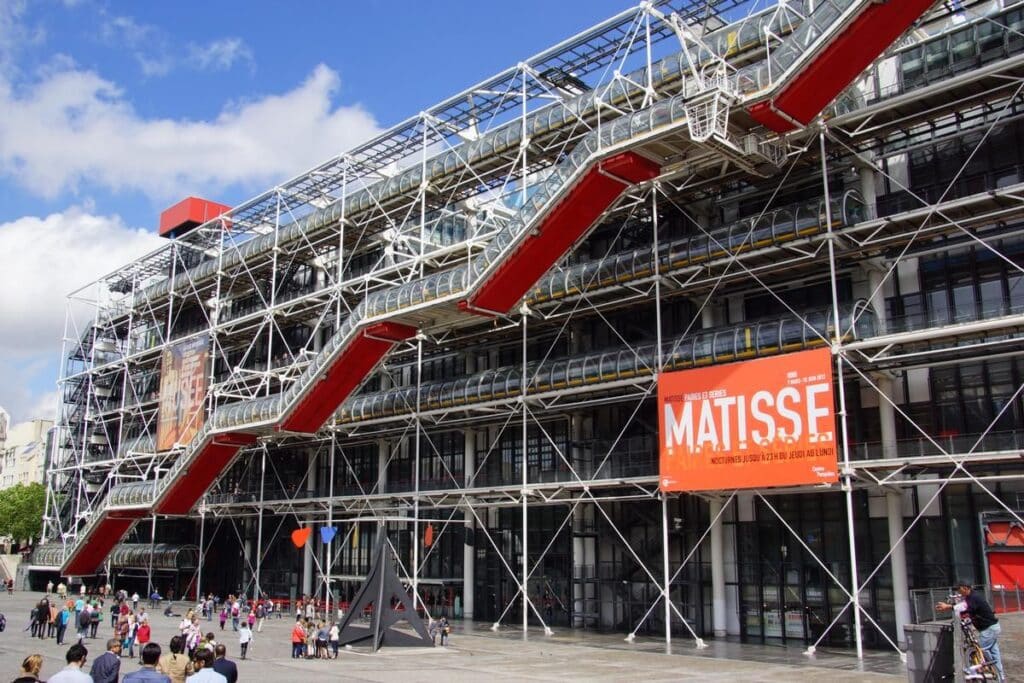 Beatrice Restaurante
1504, rue Sherbrooke Ouest, Montréal H3G 1L3 Canada
514 937 6009
https://beatriceristorante.com/
What can I say about a restaurant that I love. Well Beatrice is definitely one of them. When I was working in Montreal as an event planner, I used their services all the time. The did the food for some of my biggest events, galas and I even rented their private rooms for exclusive dinners. The space itself is gorgeous, modern and the terrace is so beautiful especially in the summer. The food is perfect, including vegan and vegetarian dishes and the best party is that they even have frozen meals to order in advance and take home. Make reservations if you wish to dine here. It is only open for dinner and closed on Sundays. Dress up if you are going, there is a dress code in effect (another reason why I love it)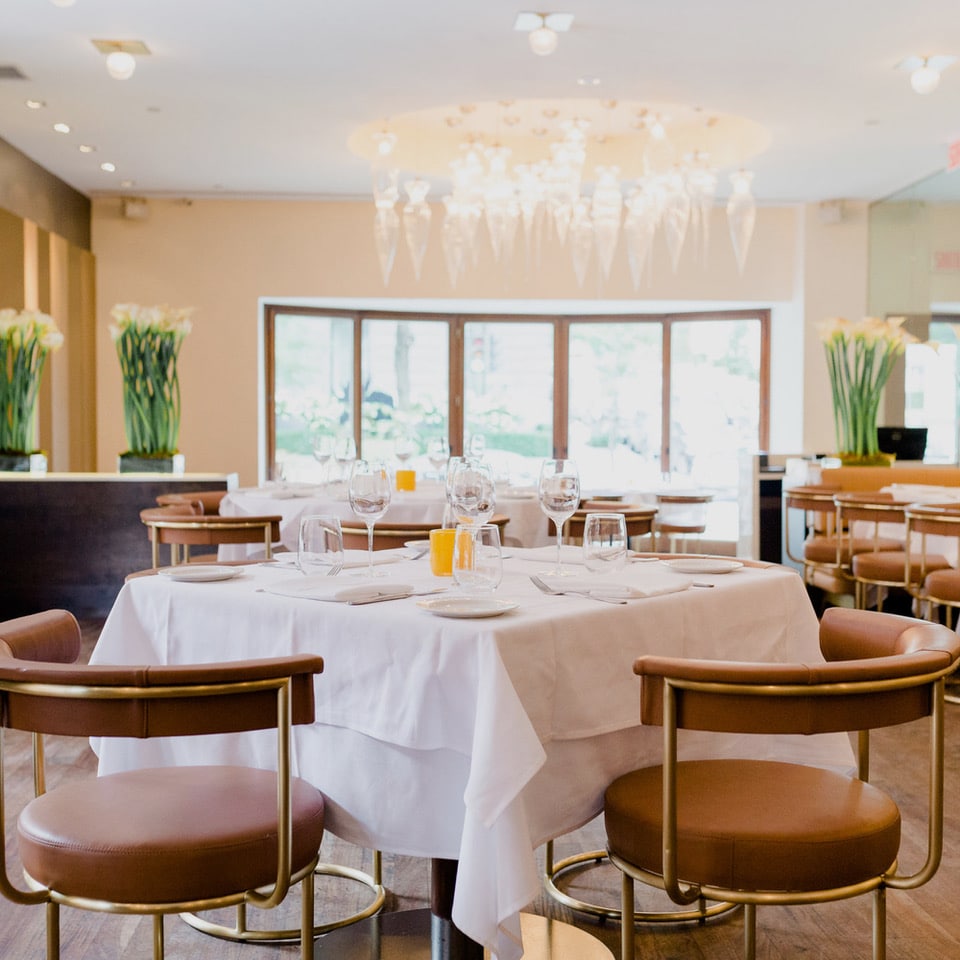 Le Petit Jardins
20 rue Jean-Jacques-Rousseau, Montpellier, 34000, France
+ 33 (0)4 67 60 78 78
This remains one of my favourite places in Montpellier. Le Petit Jardins is actually three spaces. One formal restaurant, the bistro and the terrace space. I've dined in them all and can assure you that it is just what the doctor ordered if you are looking for a good and relaxing time with excellent food and wine. From the interiors, including the glass floor with the wine cave underneath to the beautiful bathrooms and vintage BYRRH framed artwork on the walls or the beautifully tailored terrace. It's just gorgeous. The staff and smartly dressed and at your service throughout the entire meal. The last time I was there, I enjoyed the accras de morue and crab, in a peanut butter Thai sauce, along with linguine with shrimp and langoustine in a bisque. Fantastic!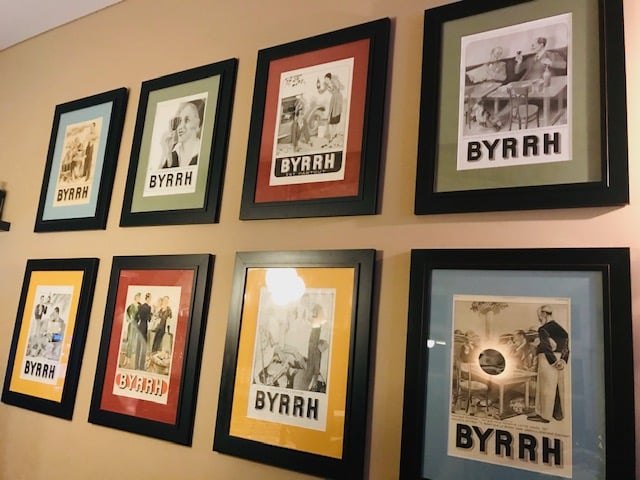 Henri Brasserie Francaise
Birks Hotel
1240 Phillips Square, Montreal H3B 3H4 Canada
514 544 3674
In a city where there are not many real French Brasseries this restaurant stands out above the rest. It's simply stunning on the inside and has the perfect selection of French foods for a foodie like me. Located in the former Birks Jewelry Store, this now chic and modern boutique hotel has a fantastic restaurant. We had a lovely dinner recently with two good friends here and we spared no expense. First, we began with a cocktail followed by oysters and champagne. Then ordered the steak tartare, the salmon, the lamb shank and the filet mignon. The service, the atmosphere, everything was just great. There are also several private rooms if you wish to hold an event here. But buyer beware this is not for the faint of heart on the pocket book. Make reservations, dress up (because why not) and be prepared to spend some money, you won't be disappointed.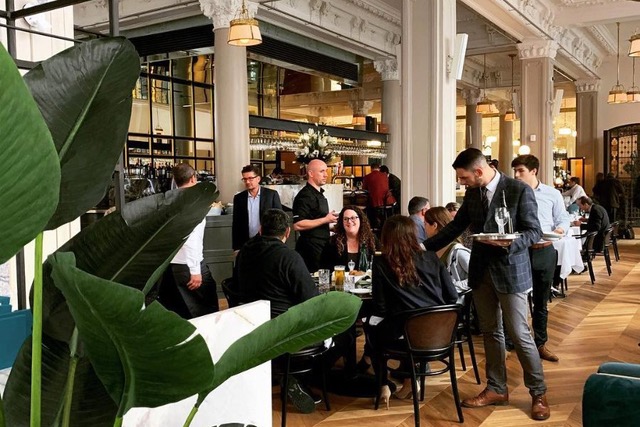 Balila
Hotel Longemalle
Pl. de Longemalle 13, 1204 Geneva, Switzerland
41 22 818 62 60
https://www.longemallecollection.com/fr/le-longemalle/le-longemalle-restaurant.html
As their card says, this is Fine Lebanese Cuisine. We recently were visiting Switzerland and a friend took us to this restaurant located on the second floor of the gorgeous Hotel Longemalle in Geneva. The menu features flavours of the east with a modern European uptake. The décor, the staff and the food were all incredible. Waiters all dressed in smart French Bistro outfits floating beautifully through the room carrying trays of food. It's definitely the kind of place where you want to order many dishes and share them. So, we started off with the Menu Decouverte which includes three hot and three cold mezzo dishes. Then we had the Mashawi Mouchakali (which was a mixture of grilled meats) and the Samak Maa Hashayesh Wa Zeytoun, which was pan-fried Arctic char fillets in a black-olives, ginger, sun dried tomatoes and herbs. And the meal with three perfectly sized small Lebanese desserts. All in all, it was absolutely delicious. You definitely need reservations to dine here, but it's totally worth it!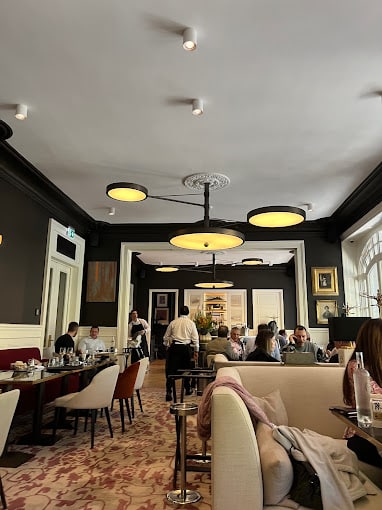 Receive the news in your emailbox
If you like this articles , you can subscribe to our weekly newsletter.