As an event planner and foodie, I have spent over three decades planning cocktails, dinners and parties and I know there are four basic elements that need to be in unison to have a great dinner in a restaurant. Space, Ambience, Service and of course Food and Drink. Let's break that down:
The space needs to have a nice flow and make one feel comfortable and relaxed. Many great restaurants are in the form of a circle, with a comfortable flow of energy. The space affects the energy and vice-versa. What does the space do for you? The space will affect how the food is perceived. A successful restaurant has an environment that connects with the food too.
Ambience is how you felt when you were there. Did you have enough space? Feel comfortable? What was the vibe? Did you have a good time? This is what makes people come back.
Service. How you are welcomed from arrival to departure is so important. Customers are the lifeblood of restaurants, and need to be treated with kindness and respect. The restaurant will see fewer and fewer people walk through the doors if you don't treat them well.
These first three elements have an effect on your experience, but of course what you eat & drink is the most important element. Successful restaurants consistently serve fresh food of good quality that is exactly as described on the menu and by the waitstaff. Screw-up the food, and everything is a bust.
Many other things may come into play and I think this past year's list can be summed up with two words – downtown locale. Most of these restaurants are using located in the downtown of major urban areas and have a high-end urban feel.
As you know being a foodie, wherever I go, I try to eat in at least two great restaurants in town. Here are my top 9 choices of restaurants from the past year. Each of the restaurants was able to create a great evening and experience for me. Do keep in mind that I don't believe in rating restaurants by numbers, just by a pass or fail. Roman style – thumbs up or thumbs down. Let's get started …
Terminal 1
1408 avenue de la Mer, Montpellier, France
04 99 58 38 38
Terminal 1 is located beside the Marché du Lez near the Lez river on the way to the beach and is an open concept restaurant with a main floor and second event space located in the mezzanine above. It is a big former tile factory, with the kitchen overlooking the dining room and twin chefs, Jacques and Laurent Pourcel leading their team. The interior design is modern, comfortable and stylish but everyone comes for the divine creations of the twins. Their Mediterranean style menu serves up lots of local produce, seafood and meats paired with Asian flavours and spices both as tapas or a la carte. We recently had the pleasure of attending a show in their private room upstairs. The show aptly named Scandal par Pourcel, is a cabaret creation by Les Fabuleuses, a blend of burlesque and Cabaret Michou. They performed two sets that were extraordinary and a must see! The show and dinner service were well put together, quite lively and the atmosphere party like. Our friends arrived first and set the stage by ordering champagne. The set menu began with La noix de Saint-Jacques with watercress, smoked salmon and cream. It was then followed by the best Lobster ravioli I have ever had, in a creamy artichoke bisque and almond foam. The main course was a very tender roast veal fillet, crispy potatoes with hazelnuts, celery puree, gravy with morels. It was capped with a delicious mousse and blood orange sorbet. The food was simply excellent and that goes for the staff on hand, who were fun and engaging all night long. We were four in our party. We ate a four-course meal, which cost 80€ plus drinks was a delight. One of the best nights we've had! Thank you and we will be back for sure.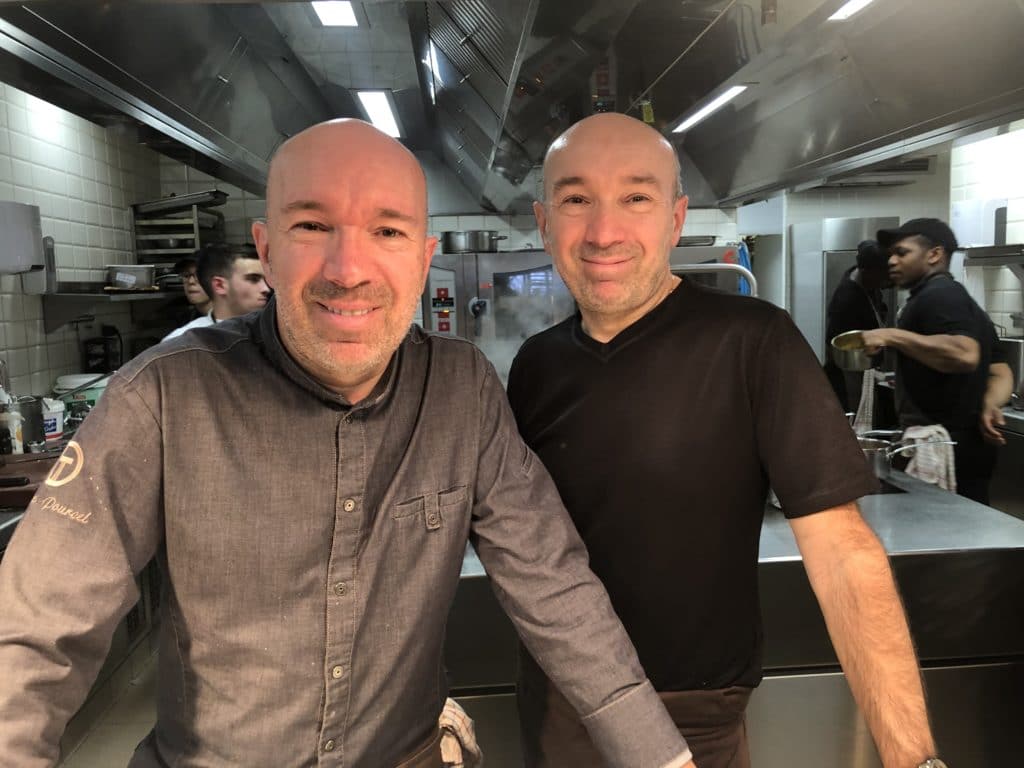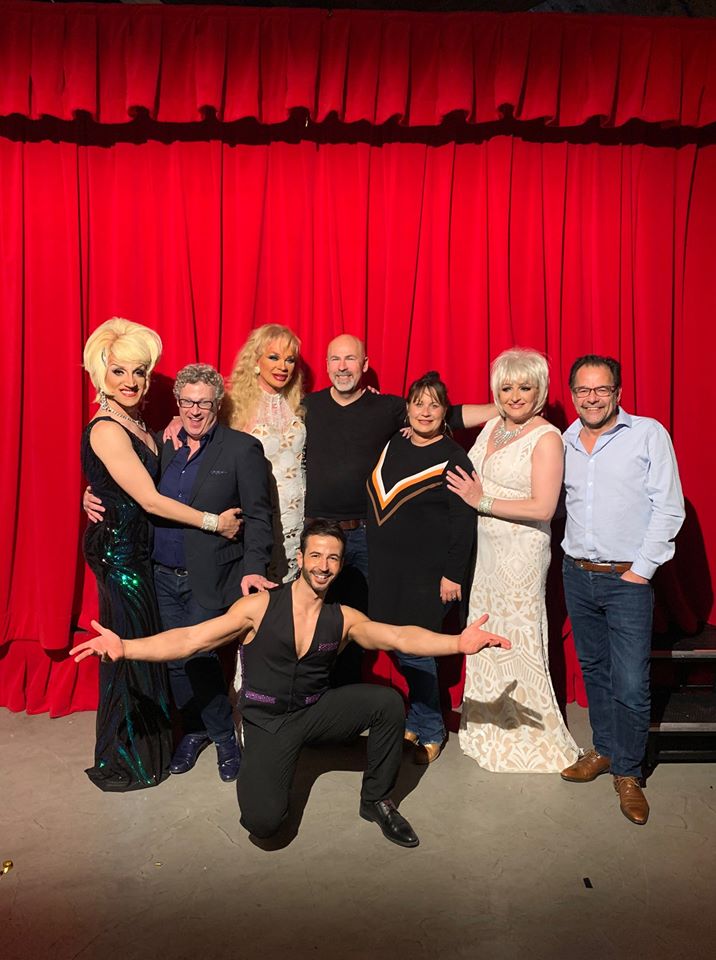 Südøst
Trondheimsveien 5, 0560, Oslo, Norway
47 23 35 30 70
In a city not necessarily known for inexpensive restaurants, Südost hits the mark perfectly with good food, excellent service, great space (complete with outdoor seating) and a very affordable price. There were two of us looking for a later evening meal, around 10pm. They easily accommodated us on their terrace, even though they were packed and we had no reservation. We started with a cocktail and then moved on to a dry Italian Soave, whilst we shared the Dampet Siu mai (steamed pork, scampi and fish with shasha sauce) as well as the Spicy Lakse Tartar på crispy chips (spicy salmon tartar, served with crispy chips and cream fresh). For our main courses we ordered the Open Sea, which was comprised of the day's catch in terms of fish, shellfish and mollusks, along with basil and the Yellow Curry with marinated chicken, melon grass, coconut, curry and pan fried vegetables. The food was delightfully delicious. We enjoyed the time on the terrace, located above and next to the river. The real shocker was that the bill came to 1250 Kroner, about €133. Definitely a place to return to!

BEN REDDIK
Leirfallsgata 6, 0550, Oslo, Norway
47 46 67 72 11
Ben Reddik is a social conscience restaurant that serves pure and sustainable food. The food styling and service is an amazing fusion of Middle Eastern, Syrian and Greek tapas. Our waiter was very friendly and even helped us figure out what combination would be the best for us. In the end, we ordered Lahm Bi Ajin (sour dough pita with ground beef, pin nuts and herbs), tabbouleh, falafels, Pølse (sausages), Kyllingvinger (chicken wings with garlic and lemon) along with homemade pita. The server even gifted us the dessert which was Middle Eastern ice cream served with pistachios and honey, a divine combination. The restaurant is medium size, but has lots of room. Call for a reservation as we tried for two nights to eat there but they were fully booked. The price point was also amazing, costing only about €106 with tip included.
L'Express
3927 St Denis St, Montréal, Canada
514-845-5333
L'Express is a Parisian-style bistro serving the best of French food in an exceptional bistro space with checkered floors & a bar. It has been a Montreal institution since the 1980s and has not slowed down at all! It is open for breakfast, lunch and dinner and a hot spot for celebrities and people about town, including Celine Dion and other Quebec stars. You definitely need a reservation, unless you are good with eating at the bar, which is first come first serve. The chic waiters are all dressed in the Parisian style with long aprons and ties and they glide between the tables. The food, service and styling is all amazing. French cornichons and hot mustard are served on every table, like in Paris. I have eaten here many times, and have tried most of the menu. I recommend the oysters, the fish soup, l'entrecôte, the ravioli and the profiteroles. They also have a huge wine list and cave with over 11,000 bottles of wine. No matter what you order, you'll have a great meal and real Paris ambiance in North America.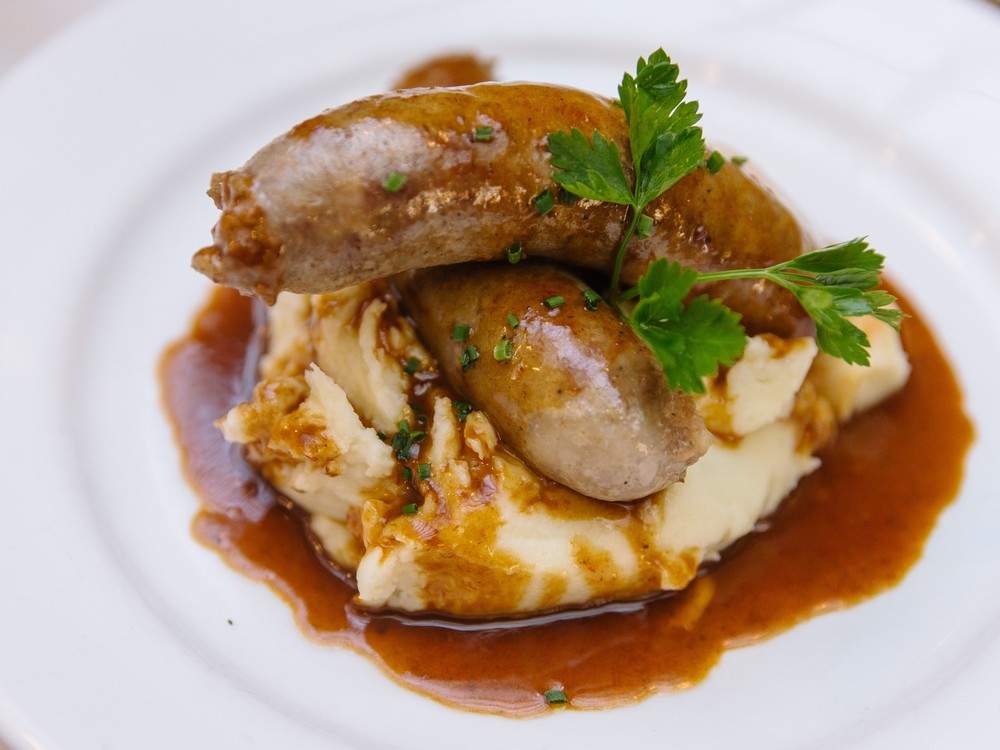 Marcus
Four Seasons Hotel
1440 Rue de la Montagne, Montréal, Canada
www.fourseasons.com/montreal/dining/restaurants/marcus-restaurant-and-terrace/
514-843-2525
Marcus is definitely Montreal's hottest restaurant these days. Located on the 3rd floor of the new Four Seasons Hotel, it is an open concept brasserie with glass walls that open in the summer time to create a terrace atmosphere, filled with plants. The bar and lounge is stylish and they make excellent cocktails. The bathroom's decor is beautifully decorated all in black marble! The rest of the décor is modern and fabulous but the best part is really the food. I recently went with a dear friend for lunch and we both had the steak frites, which were perfect! The only downside is that it is rather pricy, having paid $18 plus taxes for a glass of rosé.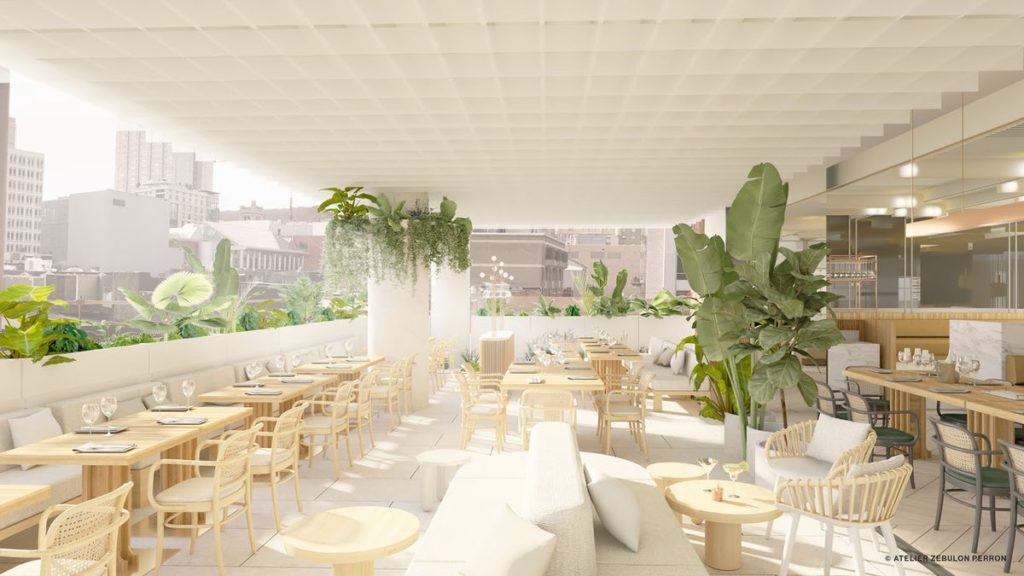 Le Trésor
9 rue de Trésor, Paris, France
01 42 71 35 17
I have been to Le Trésor several times and it has always been fantastic, and this most recent was with a dear friend was no exception. We were looking for great French comfort food and were not disappointed. Le Trésor specializes in food from the region of Auvergne. We of course started with oysters and then I had the Aligoté (creamy cheese potatoes) and Auvergne pork sausage, my friend had the roasted salmon and my hubby had the cuisse de canard. All of them were wonderful! For dessert we split a plate of profiteroles. They have a large quite terrace (probably one of the nicest in the hood), friendly nice staff at a great location, on a small private street just north of rue Rivoli in the heart of the Marais. The price point is on point as well.
UMAMI
15, rue Jean-Jacques Rousseau, Montpellier, France
04 67 92 75 95
UMAMI is the 5th flavor following salty, sweet, sour and bitter. I have been here for both lunch and dinner and each time it has been an amazing food experience everything is served with flair and creativity. Both times I got the Bibimpap Umami, which is a boxed plate filled with the 5 tastes. For the appetizers, I've had the fish and shrimp raviolis and the salmon bites. The ice cream is fantastic and they have a great wine list too. You may even get lucky and have the Chef, Amélie Young Min, come to your table to welcome and talk about the food. She blends a mixture of her native South Korea, while ideally marrying Japanese culinary culture and the products of her adopted country, France. The space is light and comfortable, but note they are not open on the weekends, only Monday night through to Friday night and serving lunch Tuesday to Friday. Be sure to make a reservation.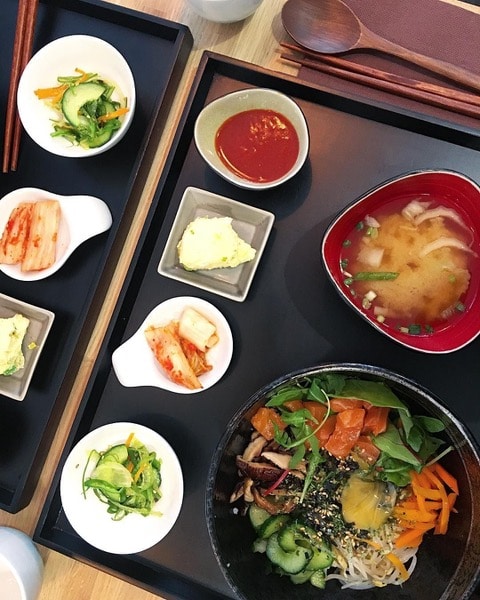 Vieux Port Steakhouse
39 rue St. Paul est, Montréal, Canada
www.vieuxportsteakhouse.com/en/
514-866-3175
This Montreal institution has been around for forty years and is located in the old port of Montreal. The restaurant in divided into two sections, the first floor and part of the second floor are the restaurant with a modern design within the 17th century structure with a warm ambiance. Upstairs, a more chalet-feel with a more intimate dining space and large event spaces for weddings and celebrations. They have a huge kitchen and serve a broad menu of fresh fish, lobster and steaks. They have something for everyone here. I always order a steak and potatoes when I am there. I also wanted to leave a review as a wedding planner as well. I held a wedding for 90 people with two choice of appetizers and four choices of the main course. They served everything perfectly in time, it was hot, it was good. I cannot recommend their services enough!
Arros QD
64 Eastcastle Street, London, United Kingdom
(0)20 3883 3525
This place is beautifully decorated. The food is of Spanish heritage but with British ingredients cooked a la llama (on a flame) on a huge six-metre stove. Everything flame grilled you can think of like dishes octopus to tomahawk steaks. The staff were fun and charming with good attention to detail and great wine knowledge. We were here for lunch and ordered the stone bass ceviche with kaffir lime, coconut tiger milk and the Cheese stones, parmesan, cream, cocoa butter. We then shared Paëlla Valenciana, which was out of this world. I cannot recommend them enough. So chic but cool, it feels like being in a swanky jungle.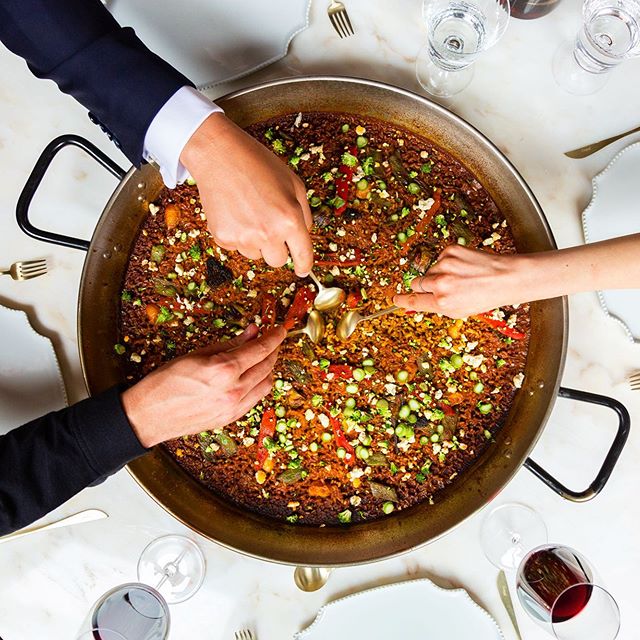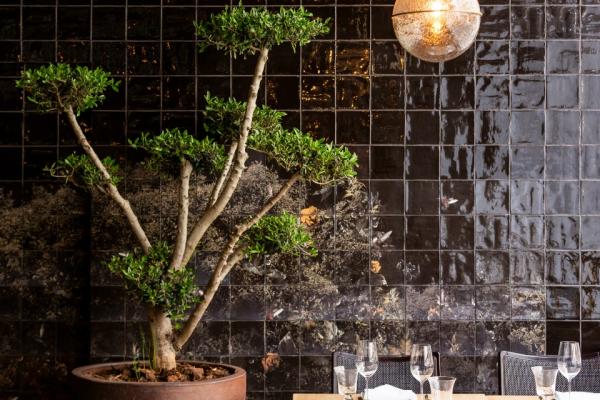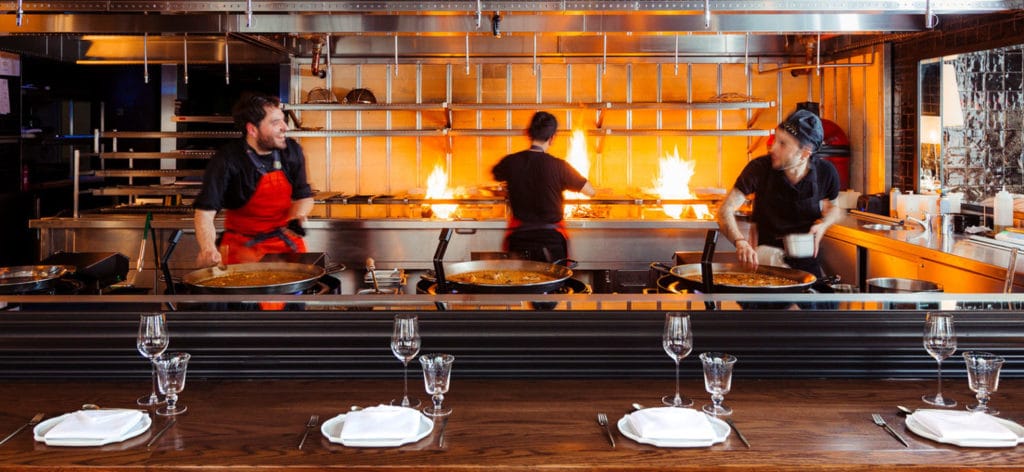 Café Marly
Le Louvre
3, rue de Rivoli, Paris, France
01 49 26 06 60
Café Marly is an upscale brasserie located in a grand suite of rooms within the square at le Louvre, and is my go-to spot after visiting the museum every time. I have been coming here for lunch and dinner over the years, including a divine luncheon celebrating a dear friend's birthday for 8 on the terrace in late September with a stunning view of the glass pyramid. Most recently we went and dined inside in the beautiful and romantic rooms. I had the delicious Chilled Octopus and Potato salad followed by the Tomato Basil Penne. My friend started with the Truffled Tarama and then the Grilled Sea Bass. They also have an excellent wine selection. The most fantastic thing about this space is that it is always open. Everyday, from 8am to 2am every day, non-stop breakfast until noon and dinner service until 12:30am! The furniture and décor is exquisite and the food is excellent. The menu is broad and there is something for everyone. It is a restaurant owned by the Group Beaumarly and is one of their reigning establishments in Paris. You definitely should make reservations, but like all brasseries, sometimes you can get a table if you are patient and wait a few minutes.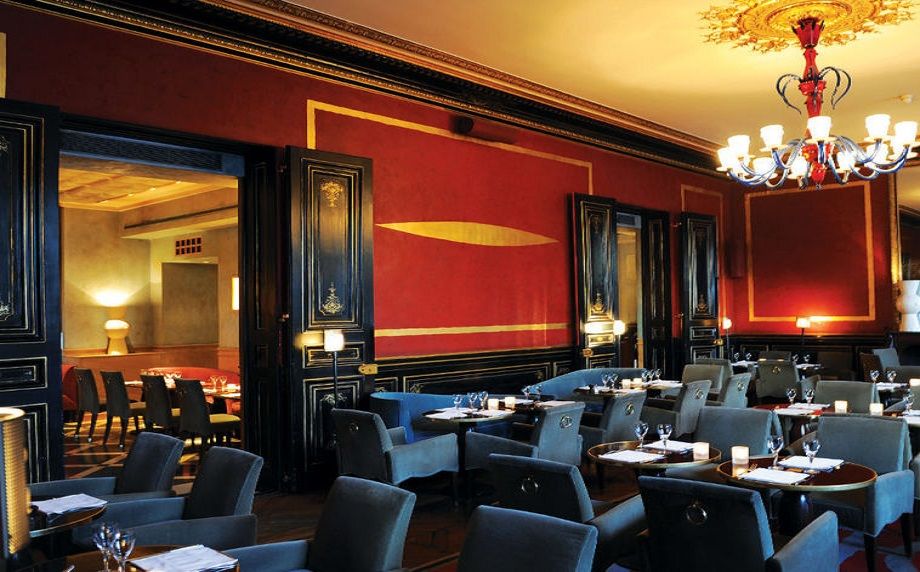 You can follow all of my restaurant reviews as VivreMaFrance online at Tripadvisor.com. You can also see Leo's List of Restaurants 2018, Leo's List of Restaurants 2019, and finally, if you have a restaurant that you would like me to review, let me know. Enjoy!
Bon appétit et Vivre ma France,

Receive the news in your emailbox
If you like this articles , you can subscribe to our weekly newsletter.