The sight of anything citrus puts me in a good mood. A bright lemon yellow kitchen, an enticing bowl of oranges or a gorgeous lime topiary in a French jardin. It all makes me smile. I have fond memories of eating deliciously sweet and fragrant mandarins during the holidays. On winter mornings, in my youth, before my paper route spooning pink grapefruit sprinkled with sugar into my mouth, followed up with a bowl of hot cereal. And of course, many of us have early memories of selling lemonade at the side of the road in front of our home. We recently discovered one only a few weeks ago in Norway driving along the route and had to stop and having a glass. The going rate seems to be .50 cents per glass these days.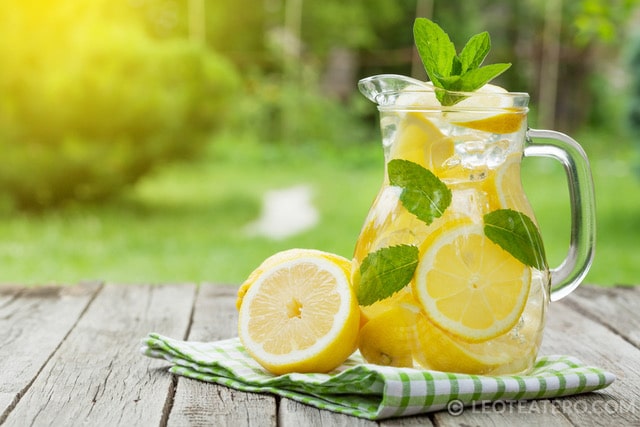 While citrus fruits come in all shapes and sizes, they are all are derived from four specific fruits – citron, pomelo and mandarin trees, as well as a papeda (the Biasong) and are all part of the Rutaceae family. The plants, originally native to Southeast Asia, New Guinea and Australia, were brought to the Mediterranean area by the Romans sometime around 1200 BCE. It turned out the area around the Mediterranean Sea is an even better zone for growing agrumes (French for citrus) where they produce even more fruit than Southeast Asia. Around the 10th century, Arab traders eventually started consuming them as part of their local diet and they have been with us here ever since, and used for their scents (in perfumes) their taste and their medicinal properties. The presence of a high concentration of Vitamin C is also the reason for its important development in the 20th century. The orange flower is also distilled for use in perfumes (orange flower essence) and in pastries and food (orange flower water).
There are over fifty varieties of citrus in the world with oranges being the most consumed, according to the United Nations. They include the bergamot orange, citron, lemon, kaffir lime, kumquat, lime, caviar lime, chinotto, sweet lemon or mosambi, as well as numerous hybrides such as the clementine, tangerine, orange, grapefruit, pomelo, and papeda (yuzu, hassaku, kabisu, sudachi). The Meyer Lemon, known for being sweetness is edible and very popular. Here in France, lemons like the Santa Teresa, Villafranca and Eureka are very common. Valencia and Mandarin oranges are considered some of the best to eat for taste. Pomelo, Tangerines and Key limes are also quite popular too. We ourselves have a kumquat brush that faithfully gives us about 90 pieces of fruit a year, which I make into Kumquat Marmalade, every autumn.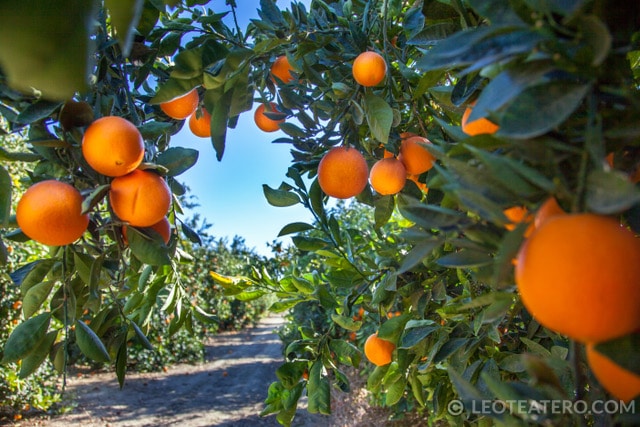 The Mediterranean climate is ideal for citrus, especially at the bottom of the Pyrenees, where there's a big difference in temperature between day and night, which contributes to an ideal ripening process. The results of this optimal ripeness are a sublime aroma, an unforgettable smell and a pure taste.
In 16th century France, King Louis XIV loved his oranges and housed many citrus plants in orangeries, to protect the tropical fruit and insure growth. The two most impressive orangeries in France are the Musée de l'Orangerie, Place de la Concorde in Paris and L'Orangerie du Château de Versailles just outside Paris. These Orangeries are always coupled with unique garden, and can be found at most Chateaux . They make spectacular backdrops for weddings, like the L'Orangerie du Château de Flaugergues, located just outside of Montpellier. Other famous Orangeries near Montpellier include L'Orangerie du Jardin des plantes de Montpellier, part of the Faculté de Médecine.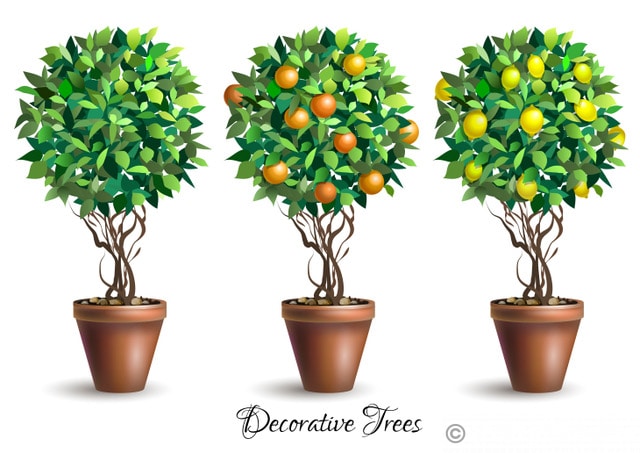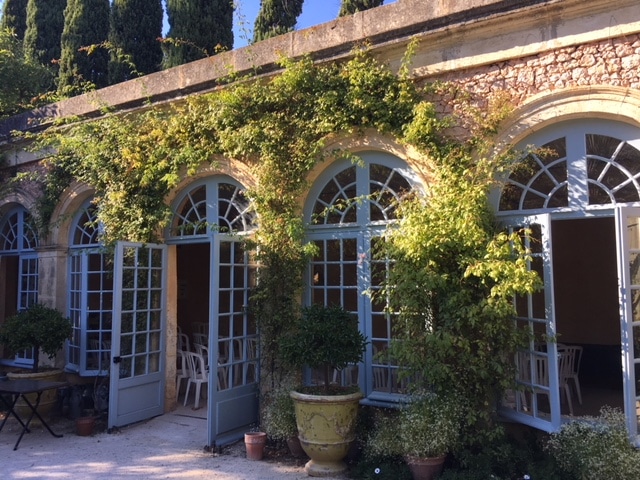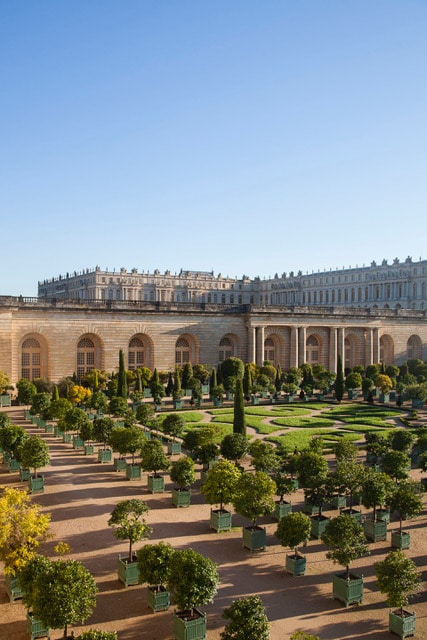 Ideally the citrus fruits should be untreated, including no pesticides and no wax layer applied to the fruits, so that the skin of the fruit can easily be used in the kitchen. Many countries produce citrus fruits, including Brasil, China, Florida, California, Spain and South Africa, but large scale production most often implies pesticides and wax, so organic sources should be preferred.
You can also grow them in your own backyard, or in pots, it really depends on the variety of the plant and where you are located. They are not that hard to grow either. You can buy them potted in many parts of the world. Here in France at the pépinières, there is a good range of citrus plants for your garden.
Citrus fruits are actually berries with a hard skin or rind. Shave the rind and it is called zest, a welcome addition to most dishes salé or sucré. You can eat lemon peels too. They contain vitamins, minerals, and fibers, so they are beneficial to your health. As said before, most non-organic citrus have been covered in insecticides, pesticides, or protective wax covering. So you should wash them thoroughly before eating them. Or better yet, buy organic fruit grown without pesticides, which is especially important if you're going to use the rinds, peels, and even their juice. Peels can also be easily candied in sugar water for extra zing on a cake or pie.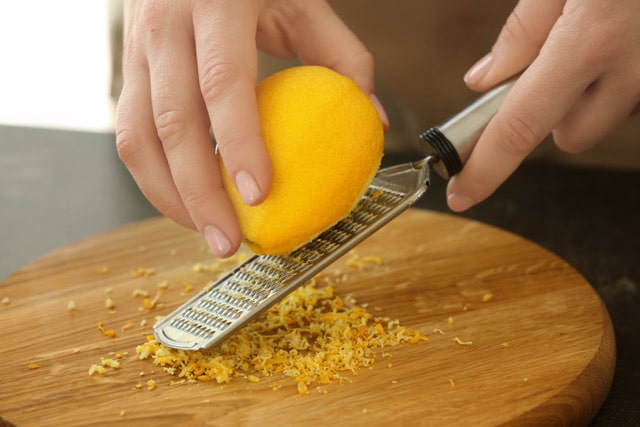 I make my own lemon extract for baking and mixology (aka cocktails). It is exactly like making your own vanilla extract. Put the zest of one large lemon, along with the juice of two large lemons in a bottle, fill it with vodka and seal it with a resealable lid. Shake it lightly and occasionally for four weeks, keep it out of the sunlight and in a short time, you will have lemon extract. Lemon freshness for baking, icing or even great additions to cocktails!
Citrus elements are always a hit to many a recipe, such as citron confit. It is a wonderful addition to fish dishes like rillettes de maquereaux, and is used in any mediterranean and especially north African dishes, for example in some tajines. Of course, I have a favourite and easy lemonade recipe, as well as my mother's recipe for Lemon Meringue Pie recipe (that is right, no package mixes here).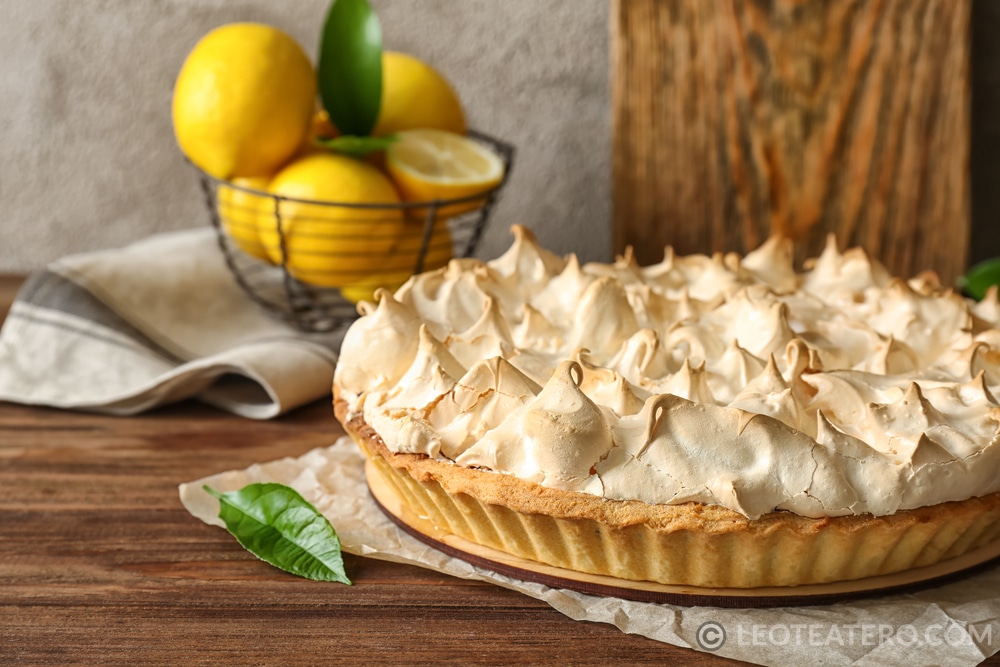 Citrus fruits are proven to help prevent and cure some diseases and contain Vitamin C, antioxidants and anti-inflammatory agents and have a lot of fiber, which great for losing weight. The acidity of citrus fruits is beneficial for helping the body to rid itself of toxins. A little lemon juice diluted in hot water can, for example, help your liver release the necessary enzymes in order to digest a plentiful or boozy meal. I have many friends who swear that drinking a glass of warm lemon water every morning first thing, improves their digestion and wellness. Above all, they are essential in a balanced and tasty diet.
On top of the use of fruits in cuisine, the orange flower water is often used in pastries in Mediterranean countries, especially in Northern Africa but also here in Montpellier with the famous Oreillettes de Montpellier.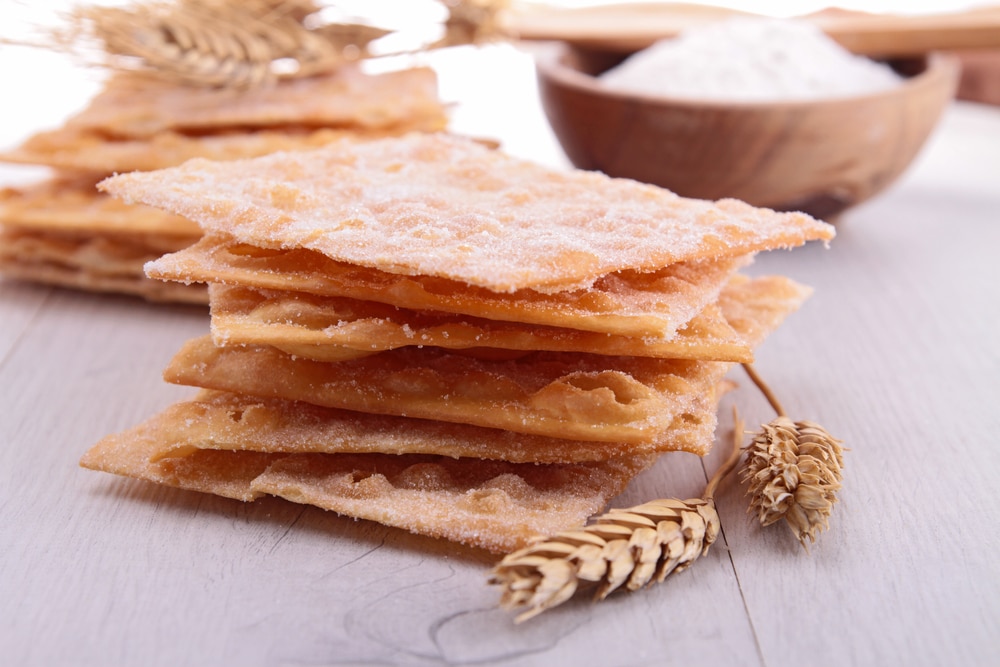 Here in France, the uniquely wonderful Fête du Citron (87th edition) takes place in Menton, along the French Riviera, near Italy from mid February to early March. It involves 300 professionals and uses over 145 tonnes of citrus fruits. Every year almost a quarter of a million people attend visit to see the art installations made entirely from citrus fruits, a Les Jardins de Lumières and in the evening giant floral floats parading along with entertainers and brass bands. The next dates are February 15th, 2020 to March 3rd, 2020.
Citrus Beach en Blanc was even the theme for my husbands 40th birthday. We invited 26 people to a week at a chalet and guests were asked to wear their version of that theme to the soiree and to be part of the décor. We used citrus as the centerpieces along with roses and laurier (laurel or bay) leaves with everything else being white, including the outdoor tent. It was truly beautiful, I know in part because everyone is attracted to citrus colours and it is so festive, the colours just made everything feel vibrant and alive.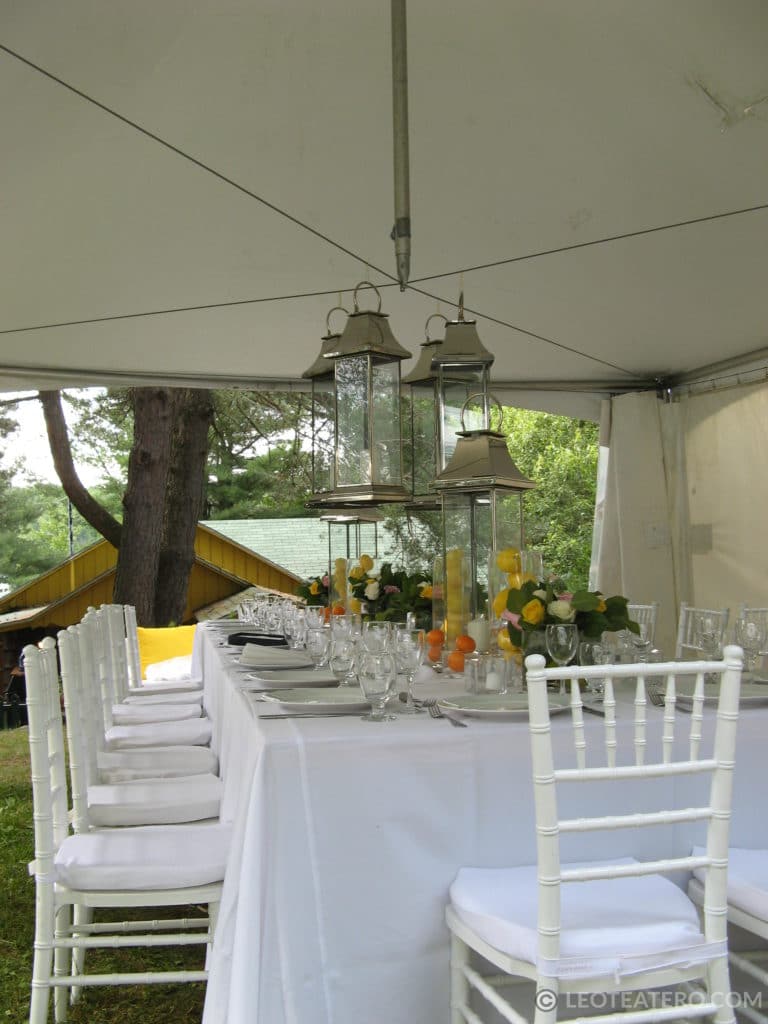 Oranges symbolize good health. In a dream, they represent the fulfillment of your desires. The colour yellow is the symbol of happiness and optimism. But, the lemon itself symbolizes an obstacle or a bump in the road, begetting the phrase, "When life hands you lemons, make lemonade". But there is a better one. "When life hands you lemons, don't make lemonade, plant them and grow an orchard."
Vivre ma France,

Receive the news in your emailbox
If you like this articles , you can subscribe to our weekly newsletter.